Customer Success Stories – LBN Medical
At LBN Medical we always do our very best to fulfill the very different needs of our customers. Below we have collected a small selection of customer success stories that we would like to share with you.
Helping Natives in the Amazon with Cancer Diagnosis
Dr Carl Niamatali is the Director of the Guyana Cancer Prevention Society, a non-governmental organization (NGO) based in
Georgetown, Guyana.
The mission of the Guyana Cancer Prevention Society is cancer prevention as well as early cancer detection.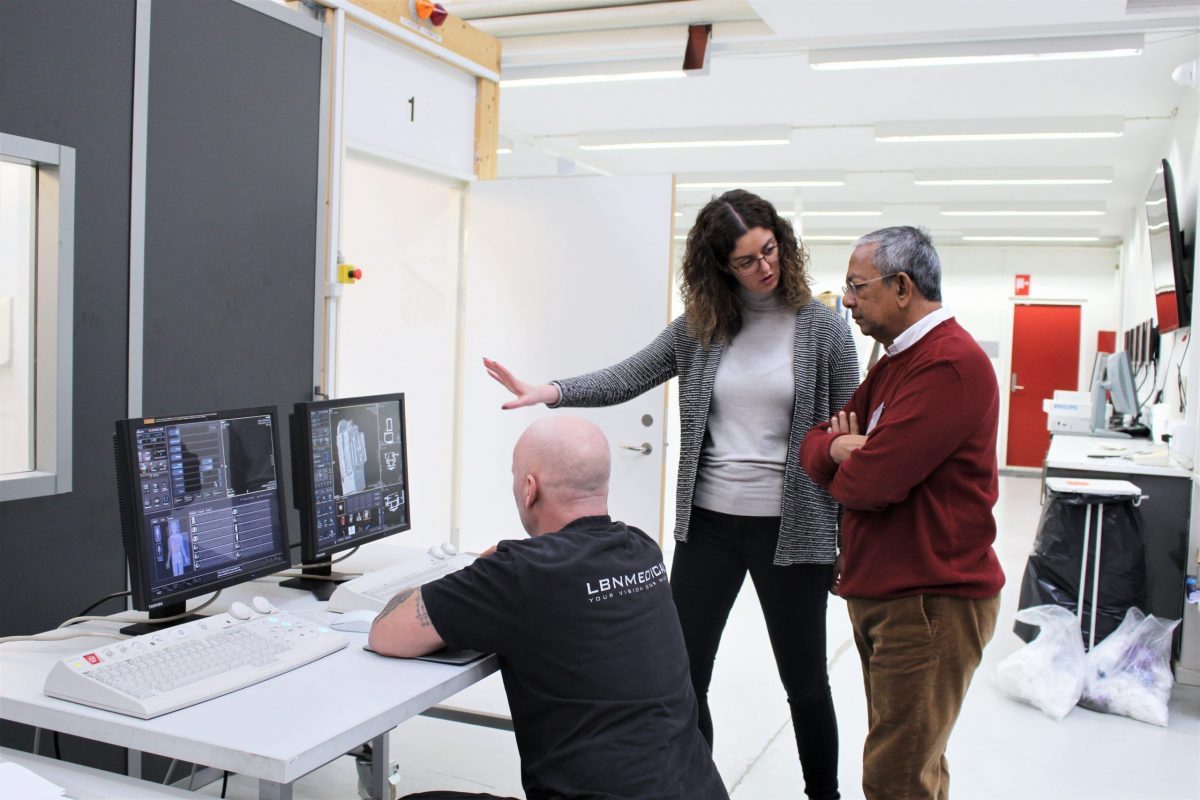 They raise cancer awareness and implements screening programs for early detection, in particular, to increase survival rates among indigenous people in the Amazon rainforest.
However, Dr. Niamatali had trouble finding the right supplier, that could offer the medical imaging equipment he needed at the right price and quality. He had several poor experiences.
That was until he met Alba Parareda Gracia, one of our Key Account Managers, at Medica in Düsseldorf. And that meeting turned out to be the beginning of a great business relationship.
So, why LBN Medical?
After many discussions and telephone conversations with Alba, he understood that LBN Medical was the right company to start a collaboration with. As Dr Niamatali said: "Alba made everything easy, she was very persistent and detail-oriented."
Dr Niamatali considers LBN Medical to be a knowledgeable partner. When buying his first system from us, the Siemens Acuson X700, he received all the necessary information and Alba was always there to answer his questions.
He was very happy when the system arrived in Guyana as it was immediately clear that the quality of the images was excellent and the system was reliable and easy to use as he was promised.
Additionally, as it is not always easy to raise funds for his NGO, it is more affordable for him to buy high-quality pre-owned medical equipment rather than new.
During his visit in our office in Denmark in February 2020, Dr Niamatali confirmed that he is planning to buy all his future imaging equipment from us:
"If I buy another piece of equipment, it will be from LBN Medical. Because you get the best, you get a back-up and you get a good service. And the machines are great."
All this equipment will be used to look after the inhabitants of the Amazon, and we are excited to help Dr Niamatali on his journey to increase their cancer survival rates.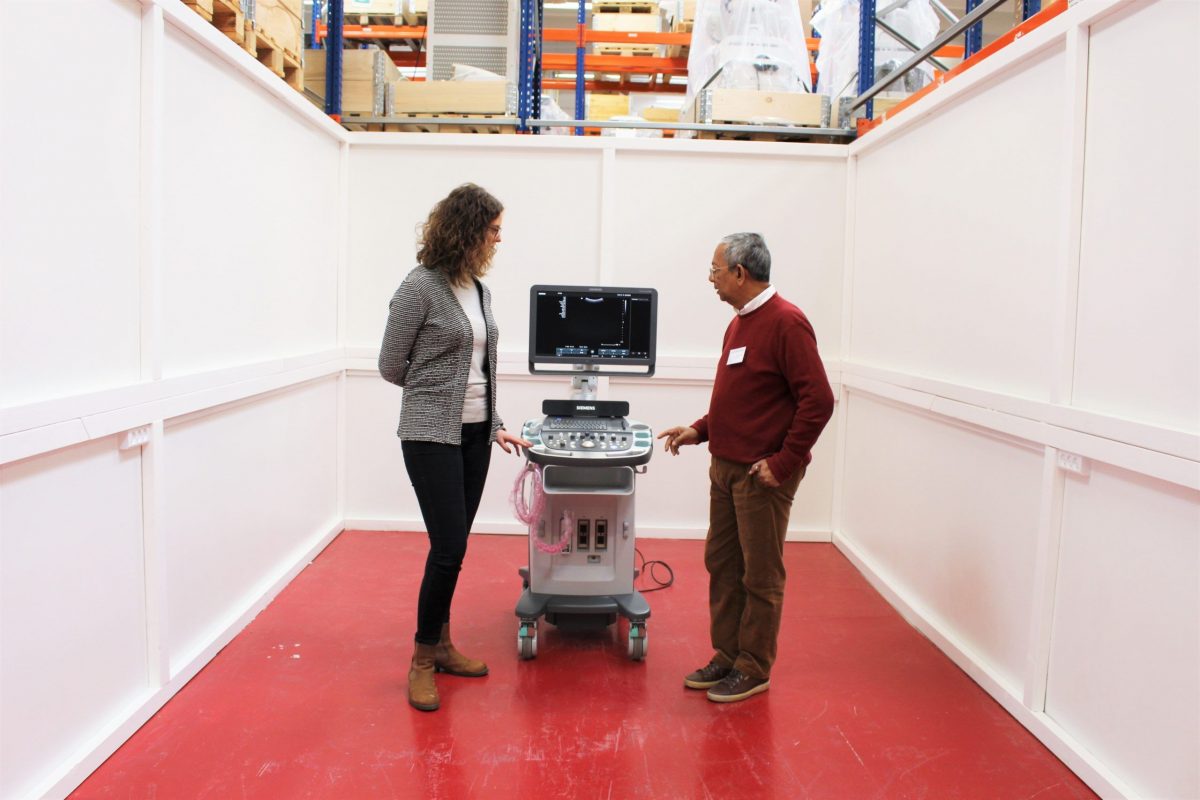 Assisting with Growing Rental Business of Mobile CTs in Europe
At the beginning of 2020, we got contacted by a Polish company that focuses on providing medical services to the diagnostic imaging industry.
They were looking for a CT scanner that could be installed in a mobile trailer. During the purchasing process, some challenges arose when picking a CT that could do the job needed.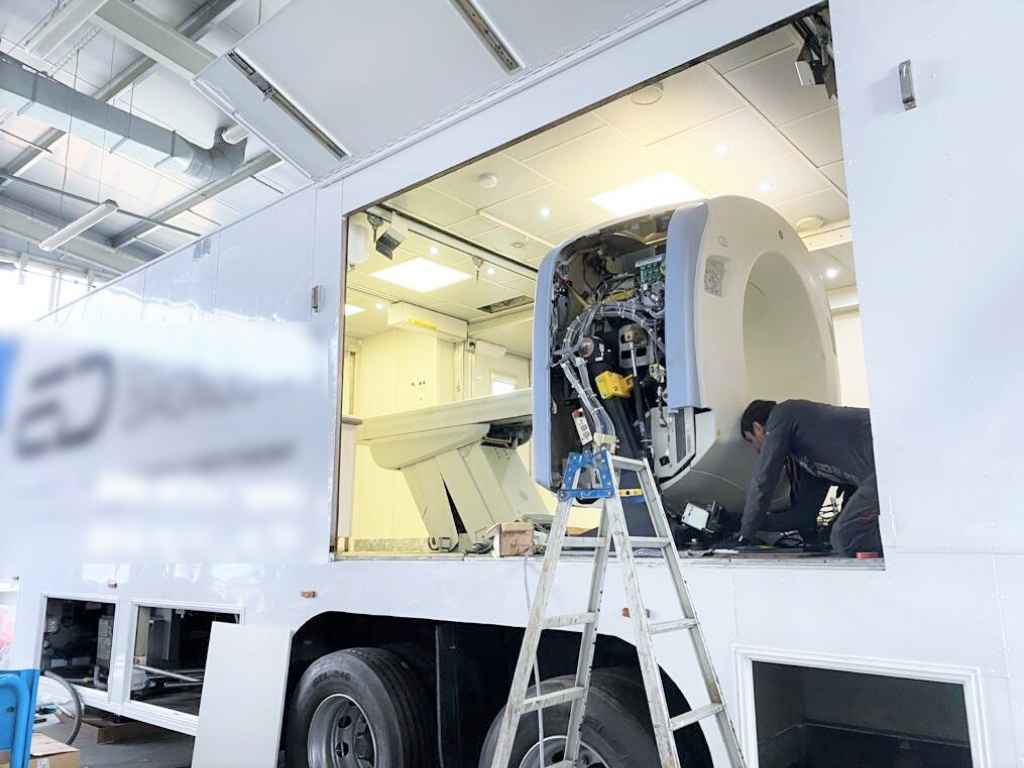 However, as the customer shared with us afterward, they were satisfied with how everything was handled by our Key Account Manager – Mathias, and the rest of the team involved:
"It has been a pleasure to work with LBN Medical. Quick response, good communication, and very patient and helpful staff with an excellent understanding of the problems that arose during the purchase process. What is more LBN Medical took care of the safe transport of the CT scanner from Denmark to Poland."
Since quality is very important for us, we were happy to hear that:
"The CT scanner (GE BrightSpeed Elite 16-slice version) I purchased from LBN is in a very good condition, the quality of the images is excellent, and the system is both reliable and easy to use. High-quality CT scanner at a reasonable price."
And what is the best about it all? This CT scanner assists our client with the development of their business:
"The successful purchase of a good quality CT scanner has enabled us to grow our rental business of mobile CT scanners in Europe. We are able to offer our customers the opportunity to perform better quality scans and a more user-friendly system."
This cooperation was a start of a great partnership and we are excited to say that we are continuing to support this client in expanding their business.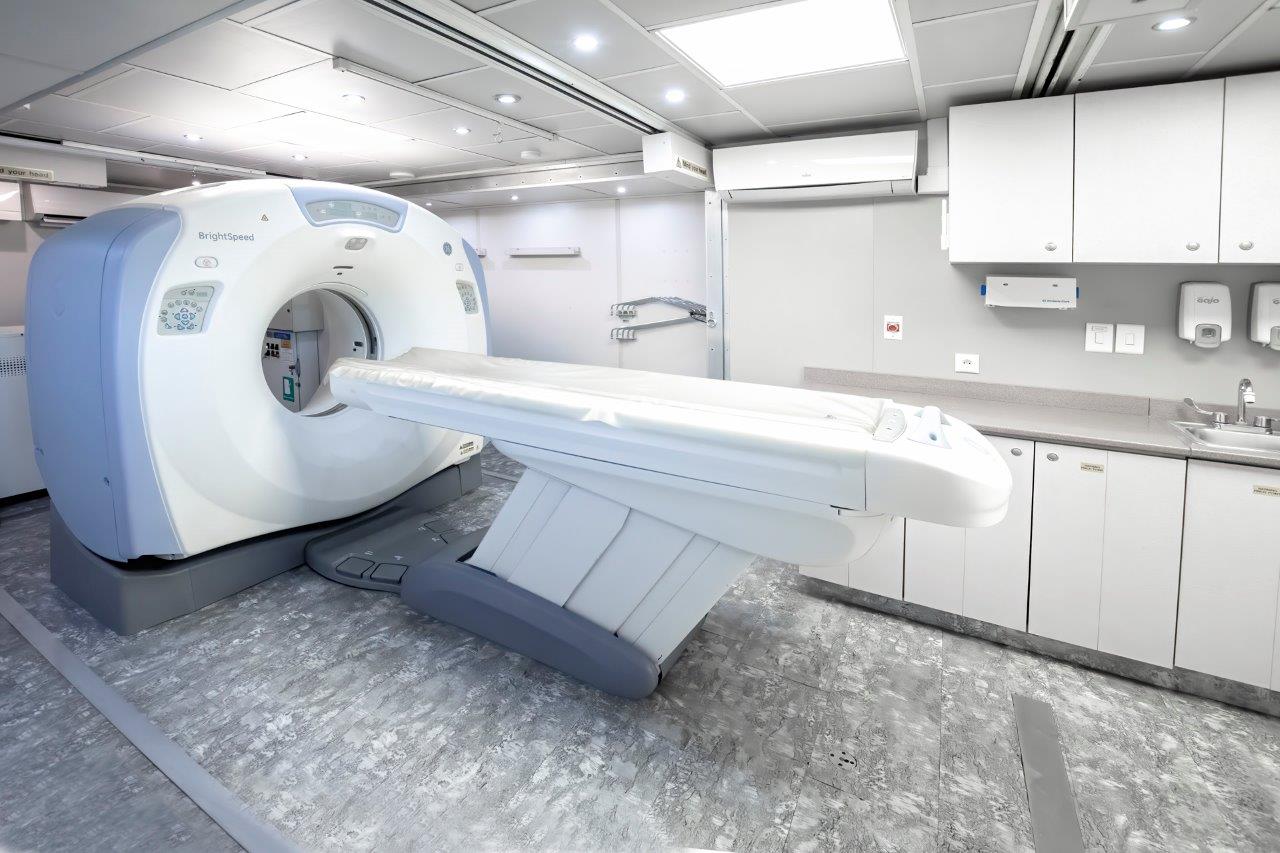 Dr Pedzisai from Zimbabwe – Providing Patients with Excellent Care Using the Siemens S1000
Let us introduce you to Tinaye – a sonographer from Zimbabwe. In his practice, he mainly focuses on abdominal examinations.
When looking for an ultrasound last year, he did extensive research to find the machine that would bring him the most value. As new medical equipment is pricey, he investigated used equipment instead.
Finding a reliable supplier is a challenge. Unfortunately, there are still plenty of stories about scams and fraud in our line of business. And it can be particularly difficult when purchasing from abroad, as visiting the company might not be an option. When Tinaye first came across LBN Medical, he was therefore very cautious.
"I think I might be the first person from Zimbabwe to buy equipment from LBN, so I was very very skeptical at first. However, after some interactions with Simon and Wsam, they gave me a reference of hospital in Zambia which had bought some equipment from LBN. I had some discussions with the guys from Zambia and they convinced me LBN sell genuine equipment. "
When his worries were taken care of, he was ready to proceed. He needed to find an ultrasound that was a great fit for his practice.
"The salespeople are very patient and helpful. You will never feel deprived of any information when conducting business."
Now Tinaye is providing his patients with excellent care using the Siemens S1000.
"The ultrasound machine I bought from LBN is in good condition and does a high-quality job. My colleagues here in Zimbabwe thought it was a new machine.".
As we do our very best to deliver great healthcare solutions at a good price, we are happy to hear that we did just that for Tinaye.
"The ultrasound scan quality is comparable to some new machines I have used before. I got value for my money. Also, for all challenges I had in setting up the machine, I got good assistance from LBN".
We are grateful that Tinaye shared his experience with us, and we look forward to supporting him on his path to bring better health care to his patients.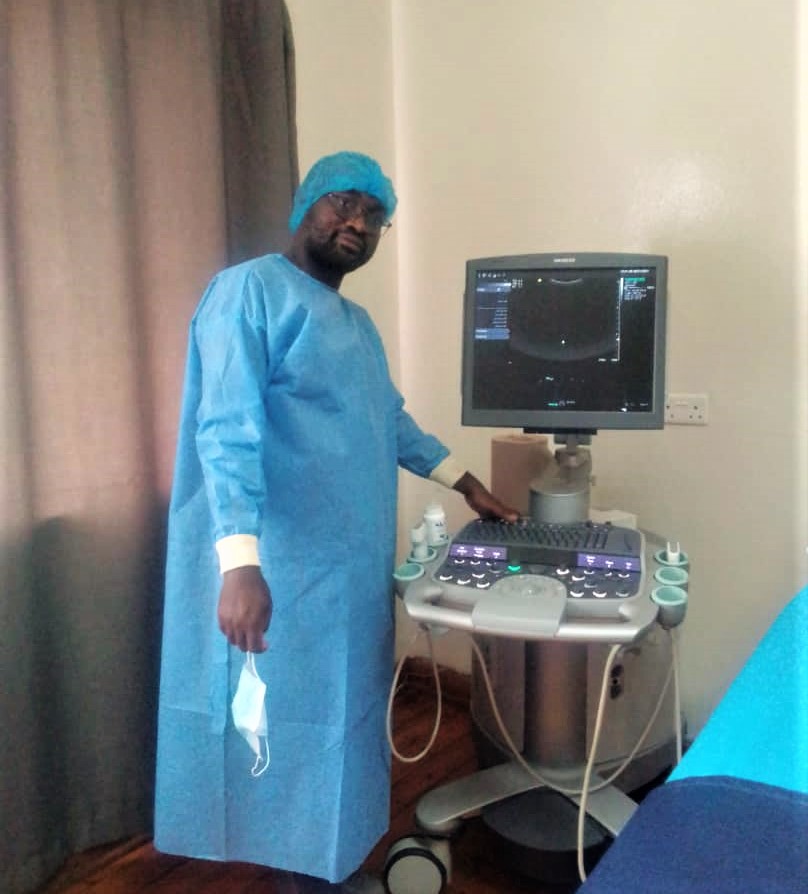 Mobile CT Scanner – Opportunity for Higher Testing Capacity and Large-Scale Experiments
The variety and diversity of our customers are quite spectacular. Sometimes we get to cooperate with a smaller private clinic in Zimbabwe, and sometimes it is a well-known, established company with more than 100 years of history and yearly revenue of around 1 billion DKK (134.462.000€). That is the Danish Institute of Technology (Teknologisk Institut, in short TI).
TI has many years of experience in business and transactions, hence, they are very direct and clear about what they want to do and how they want to do it. This organization has a team of experienced employees who decide where to get the equipment they need. Since 2015, when they purchased a Toshiba Aquilion from us, we have been among their suppliers of medical imaging equipment.
And why do they continue to collaborate with us?
"TI prefers a long-term relationship based on mutual understanding of our range of applications. We get that from LBN Medical."
This year, TI decided to acquire another CT scanner trailer so that they can increase their testing capacity. To fully cover the customer needs, that requires focus and research of the customer's activity areas.
Our Key Account Manager invested the required amount of time by talking to TI and understanding their needs to find the best solution within our capabilities. And she was successful:
"For TI it is important to get value for money. Not only at purchase but the total cost of ownership is of major importance. That is why we chose LBN Medical."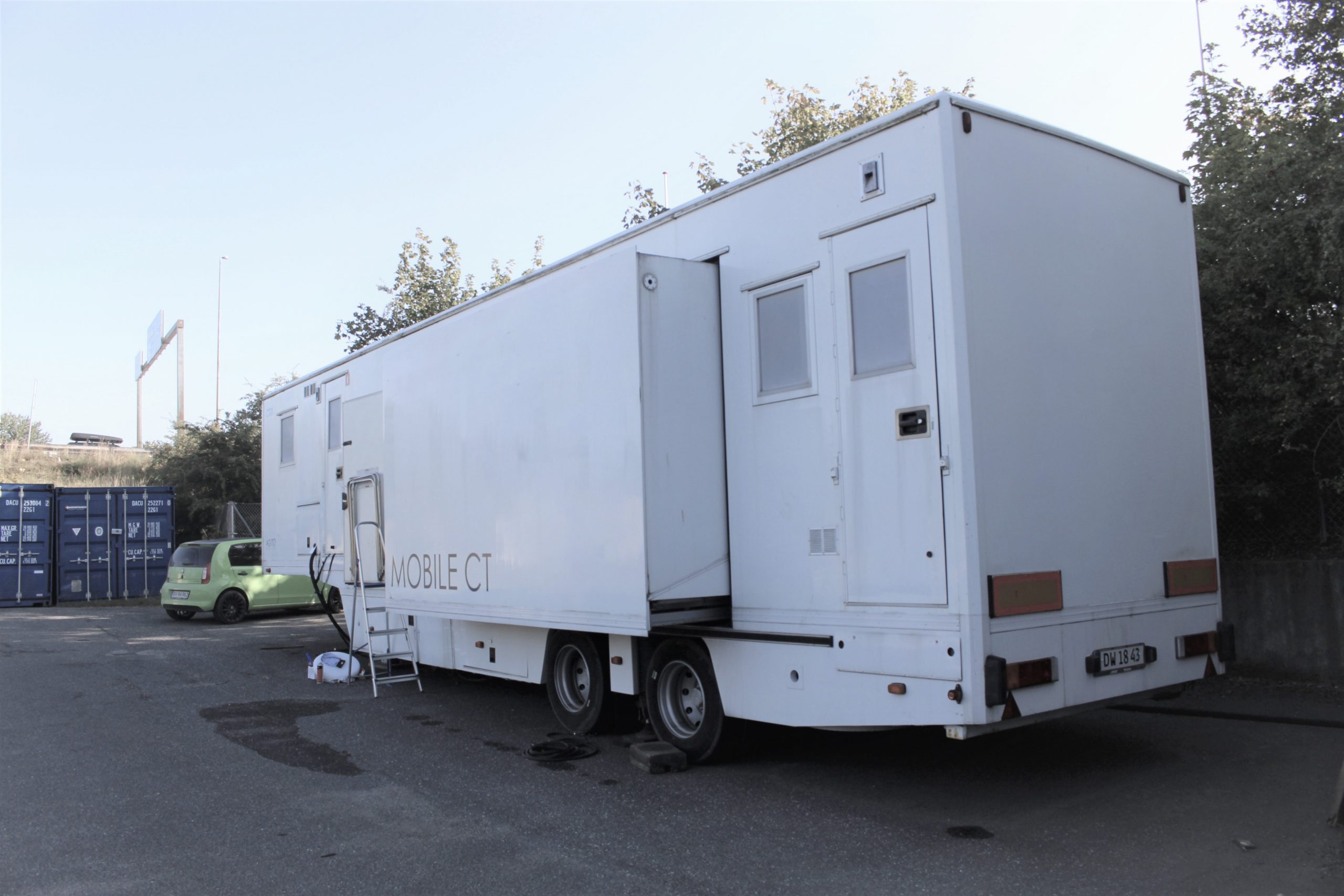 After agreeing on the GE Discovery Optima CT540, the system had to be installed into a shielded trailer. It was not the first time that our technicians installed medical equipment inside of a trailer, and thus, everything went smoothly. During projects like this, complications are very common.
Customers may worry about these situations, but we are very proud that, when asked, TI stated:

"LBN is highly supportive during the sometimes very chaotic experiments in the field."
At this point, the CT trailer is in use and is supporting TI in their daily operations:

"Having the CT scanner installed in a shielded trailer opens for much more testing capacity and experimental designs as we can take the scanner to the experimental facility. This opens for large-scale experiments and efficient workflows."

Thank you Teknologisk Institut for trusting us with this project. We look forward to our future cooperation.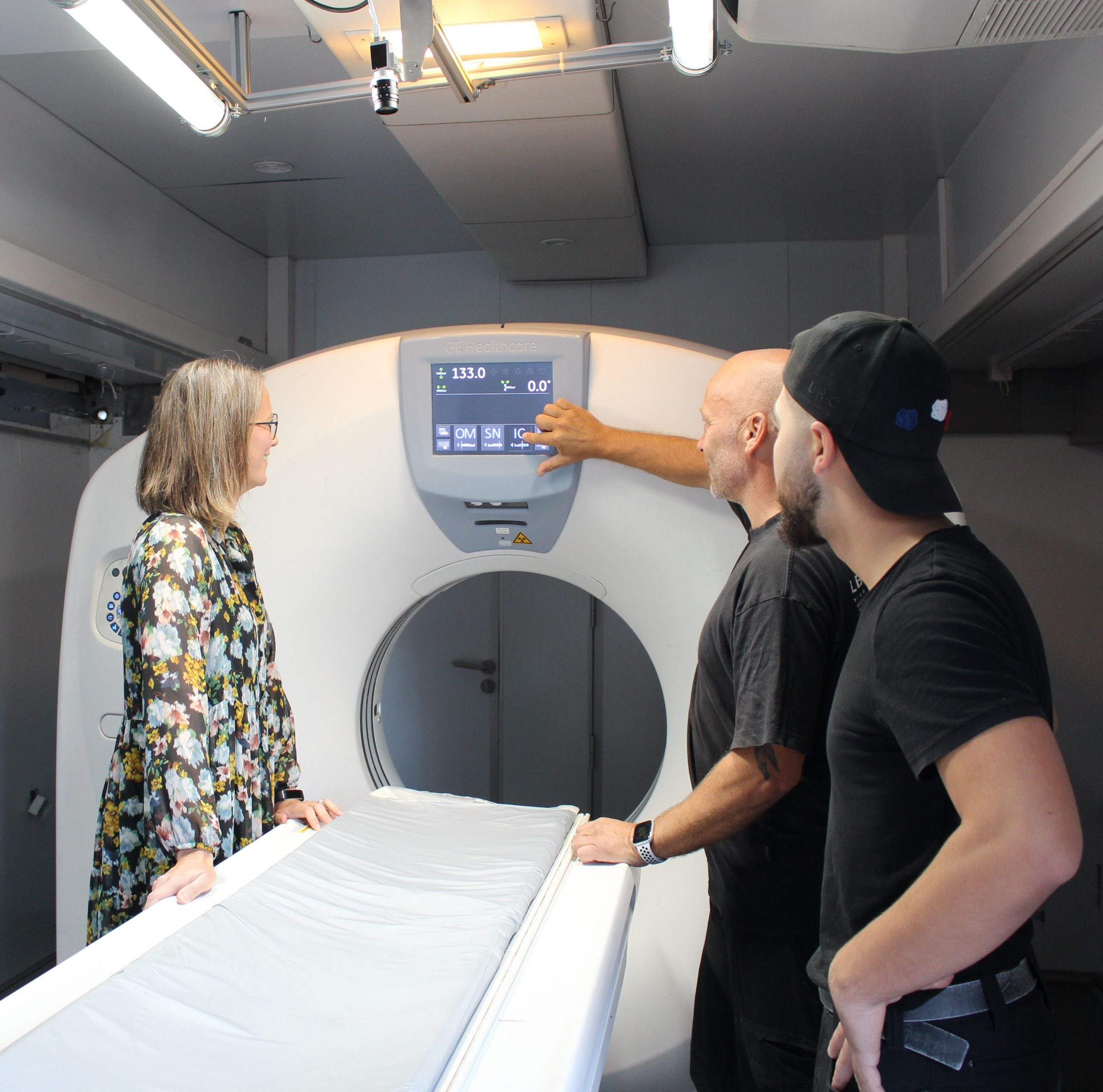 The Cameroonian Imaging Center – Evolving With LBN Medical
Céntre Médical la Cathédrale (CMC) is a private imaging center located in Youndé, the capital of Cameroon. It is managed by Professor Tagni and his wife.
The seed of the relationship was planted when LBN Medical was known as Epoka Medic Mission.
It all started with a small parts deal arranged by one of our sales representatives.
Professor Tagni never forgot the solution LBN provided, and so the small seed was growing.
"Since 2015 we have put our trust in LBN, which has never disappointed us." Professor Tagni
Over the years, CMC has trusted LBN Medical to find the best solution to fit their needs. LBN has supplied them with ultrasound, digital X-ray, digital mammography, and a refurbished CT scanner.
And finally an MRI system – the first 1.5T MRI in a private clinic in Cameroon, in partnership with Toshiba.
Here at LBN Medical, we are trying to provide not only equipment, but full solutions to all of our customers. We are looking forward to our future cooperation with CMC imaging center and others!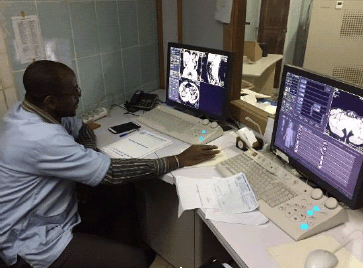 Dr Shterev from Bulgaria – Providing Patients with Excellent Care Using the Philips iU22
2020 was an unusual year, and we are glad that despite the unfortunate circumstances, we still had the possibility to assist many doctors to serve their patients.
One of them was Dr Shterev from Bulgaria. Dr Shterev was looking for a reliable supplier who could provide an ultrasound that would support his daily practice. That is when he learned about us.
"LBN Medical was recommended to me by a colleague of mine. I was happy to communicate with the staff, because they were very polite and gave me nice offers for the ultrasound brand machines I needed"
When purchasing used equipment, many questions arise regarding its condition, image quality, and how long the system might last.
But as Dr Shterev knew from his colleague who worked with us before, he did not need to worry. With our sales representative Simon, they found a solution that was a great fit for his practice.
And after receiving the Philips iU22 and using it to examine his patients, he can see for himself that the ultrasound works perfectly.
"The ultrasound machine is really satisfying, I can complete my daily tasks with no obstacles. It came with the features and software I needed, even more. The quality of the image and the speed are excellent."
We are happy to support another customer who is now able to deliver fantastic healthcare to his patients.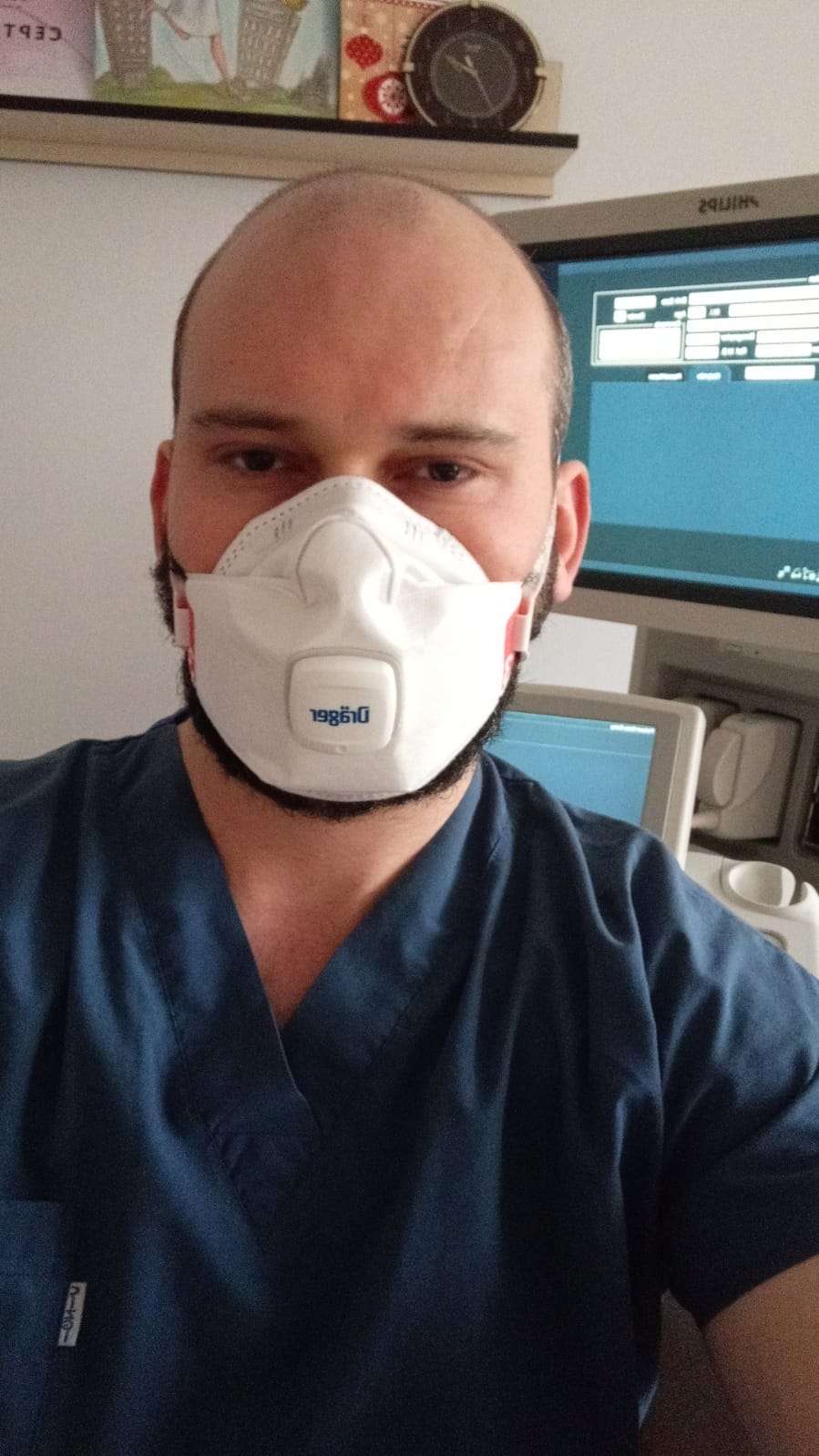 Assisting the Danish Defence with Two C-arms
In 2020, we assisted the Danish Defence with two C-arm systems that will be used in their operations.
We were pleased to be contacted by the Danish Defence Acquisition and Logistics Organization (DALO), (in Danish: Forsvarsministeriets Materiel- og Indkøbsstyrelse) to support them when making a difference in the world.
DALO is a joint service unit under the Ministry of Defence. It oversees the purchase and service of equipment within the Danish Defence and Danish Emergency Management Agency (DEMA) (in Danish; Beredskabsstyrelsen), to aid their ongoing operations at home and abroad.
Our Key Account Manager was happy to assist with their project and guided DALO in finding the right C-arms, based on the needs.
Making sure that the C-arms would be delivered as soon as possible.
By now the two Siemens Arcadis Varic C-arms have been received and are ready to be used in action.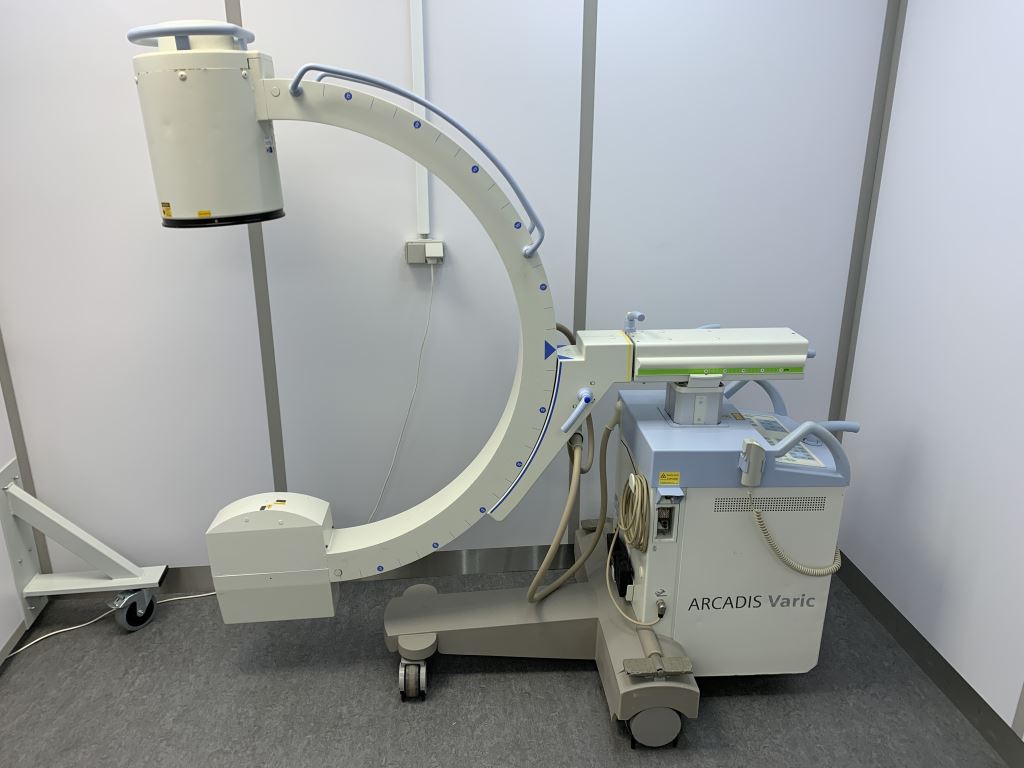 Upgrading an Italian Customer to a Siemens S2000
A good customer from Italy contacted LBN Medical A/S because he wanted to buy a Siemens S2000. Since he wanted to help a Doctor from Rimini upgrade his system.
The Doctor worked in radiology applications, specially small parts. He went from a Siemens G40 to a high end system Siemens S2000, which compared to G40 has higher quality of convex and linear probes.
The Customer's previous experience collaborating with LBN Medical A/S was good. He had worked with the company before but with another employee. He was satisfied with that co-working and the prices.
This time, while working with a new employee, he was even more delighted for the collaboration. This was due to the fact that our employee perfectly understood the issues which came up during the buying process and she tried to solve them using her negotiation skills.
Iraqi Hospital Gets Ultrasound from LBN Medical
LBN Medical ApS started a collaboration with Rafeat Issa in November 2015. She got in touch with us because of the need of an ultrasound machine in one of Iraq's hospitals. Our Key Account Manager took care of the client and suggested Siemens X300 2014, which fit the demands.
LBN Medical took care of the transport from Denmark to Iraq, through Romania.
What Rafeat Issa said about the collaboration with LBN Medical A/S was that it was a great experience due to the fact that it was very easy to keep contact with one of the employees of LBN Medical.
"She was very kind and helpful, when some questions or issues appeared, throughout the whole proccess." Rafeat Issa have said.
The client was very satisfied with the Ultrasound, because the description of the system on the website, and the information given by us, matched the machine in real life and met Rafeat's expectations.
At LBN Medical we are also very satisfied with the experience with Rafeat Issa.
It points out our most humble and vulnerable position in the market:
To fullfill the demands of a customer, and make sure a great system to a reasonable price reaches the hospital in a great condition.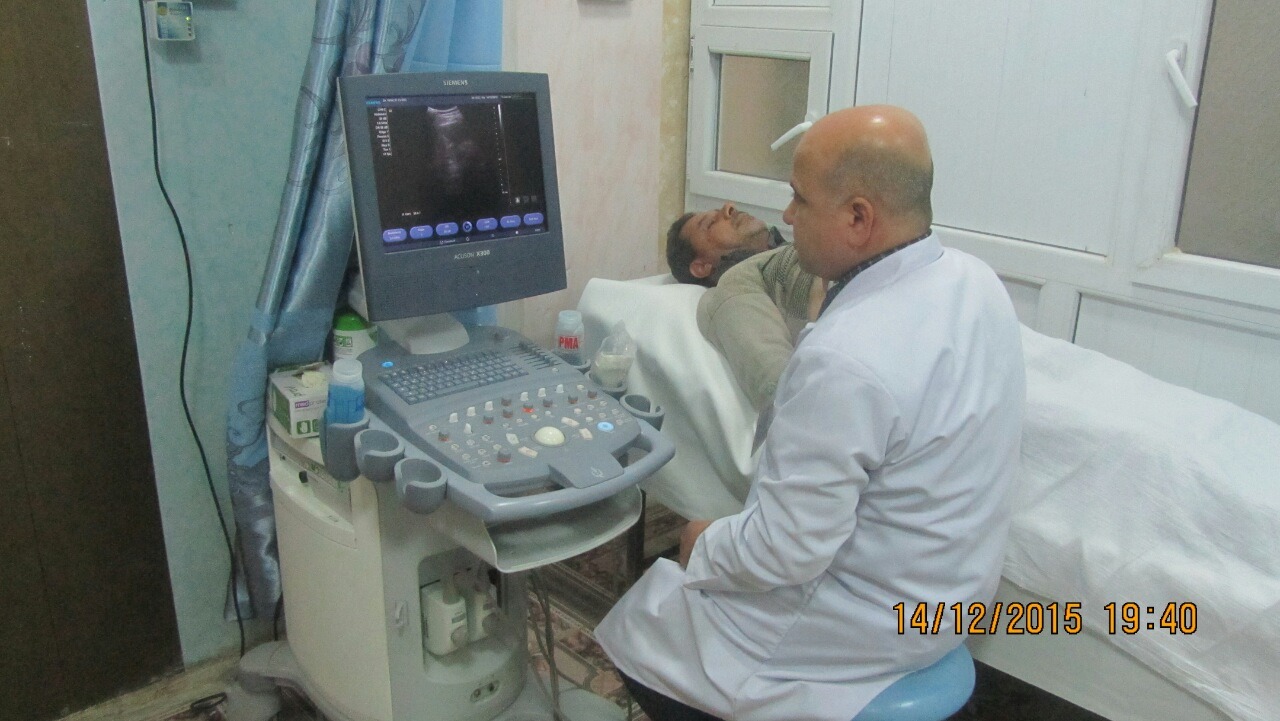 General Practitioner Improves Service for Clients with Help from LBN Medical
A general practitioner who runs a popular medical practice in Nørresundby, Denmark bought a Philips ultrasound machine from LBN Medical. This improved his service to his clients and gave him professional challenges in the everyday work at his clinic.
We asked him a couple of questions to learn more about him and his experience with us, see below:
Why buy an ultrasound for a private medical clinic?

I want to give a better service to my clients, and I have a passion for learning more and for challenging myself professionally. All this is possible by investing in the Clearvue550 ultrasound from LBN Medical.

Why does he recommend LBN Medical?

How does the ultrasound improve my clinic?

How am I developing the use of ultrasound in my clinic?

What is my vision?
Our Job Has Meaning – Engineer's Story
It is not every day we get to see or hear about the impact our work can have on people around the world.
One of the most touching stories we have heard was told during a company meeting by Hisham – our engineer who performs installations and after-sales services around the world.
A few years ago, he went to work on a CT scanner we sold earlier.
In the hospital waiting room, people with different injuries and illnesses lined up waiting for a CT scanner to ensure proper diagnosis and thereby treatment. However, the CT scanner was down.
With the nearest CT scanner 400 kilometers away, people were hoping that it could be fixed to save them the long and strenuous travels.
But one family stood out – a worried mother with her son who, due to an accident, damaged his eyes and fell into a coma.
When the mom found out the machine, which could potentially save her son's life did not work, she burst into tears fearing the worst.
Our engineer's initial plan was to finish the next day as there was a lot of work to be done on the system, but when the hospital staff told him about the child, he decided to work until it was done. And he succeeded, the scanner was up and running that same day.
Thanks to that, the healthcare professionals could scan the child to find a brain hemorrhage, perform an emergency operation, and save his life.
When the exam was finished, the mother gave a big hug to our engineer, now crying even harder, but this time because she was so happy getting the hope for her son's life again. That day, Hisham was a hero in her eyes.
With this story, we are even more confident that our job has meaning and improves access to critical healthcare around the world.
Would you like to get your next system from us?
You are welcome to contact us with any requests or questions. Simply fill in the form and we will get back to you within two working days.