ISO Refurbished Ultrasound Machines
On top of our wide selection of used ultrasound systems, you can choose from a range of ISO refurbished ultrasounds.

We provide ISO refurbished ultrasound machines for sale from GE and Siemens:
Our Siemens ultrasounds have been ISO refurbished by our in-house technicians, and they are EN ISO13485:2016 certified by Bureau Veritas. Read more about it on our ISO refurbished Siemens ultrasounds page.
If you are looking for a refurbished medical equipment supplier – We can help. Our ISO refurbished ultrasound systems are tested and refurbished by our experienced in-house technicians.

If you choose a refurbished piece of medical equipment it will resemble a brand new system.
Furthermore, refurbished systems usually come with a warranty. Our refurbished Siemens ultrasounds come with 1-year warranty.
And if you want to read more about what Siemens and GE ISO refurbished ultrasound machines we offer, you can do so by choosing the products below.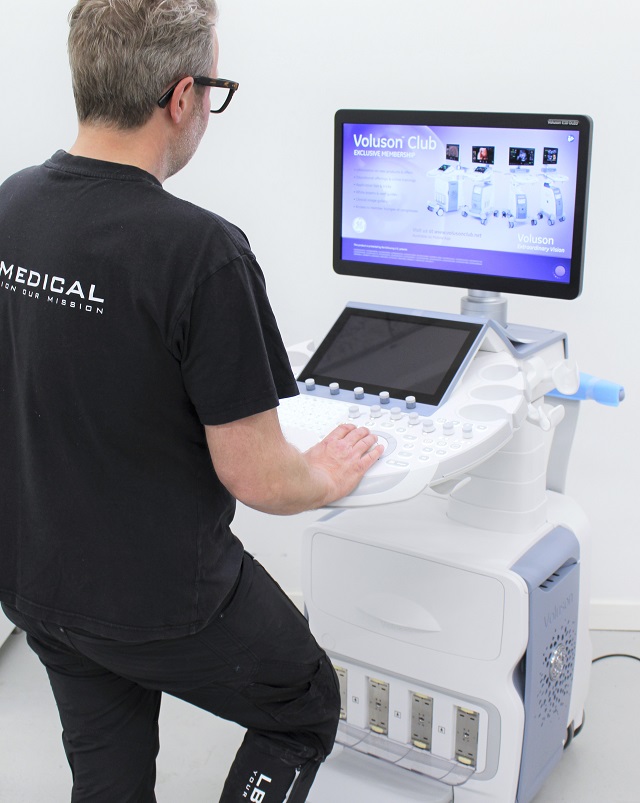 Why Choose Refurbished Medical Equipment?
Refurbished medical equipment is a great alternative to new. Most of our customers for refurbished were considering new, but investigated their options. The deciding factor is great security of the purchase, while getting a solid discount compared to new equipment.
This enables them a faster return on investment while still delivering excellent care for their patients.
In other cases, it is customers who were looking for used, but who is willing to pay that extra to get a system of a higher standard with warranty.
However, some do prefer new, and many of our customers also buy used. It is completely up to your prefence and budget. The main upside of buying refurbished over new, is that a part of the savings can go into upgrading either to a more advanced system or for extra accessories.
Request more info
Reach out for more detailed info on our refurbished products or with any requests.