Siemens Acuson S1000 HELX TOUCH
Specifications
Request a quote
Description
In stock
Specifications for the Siemens Acuson S1000 HELX TOUCH
YOM: 2019
Software Version: 500.1.114
HW Accessories: Color printer, B/W printer, Gel Warmer
Application: General Imaging
Options installed: GET_WORKLIST, MPPS_SUPPORT, SECURITY_PRIVACY_BASIC, SIESCAPE, COLOR_SIESCAPE, CLARIFY_VE, TEQ, ADVANCED_SIECLEAR_SC, 3SCAPE, SYNGO_GENERAL_LICENSE, FILM_PAPER_PRINTER, FILM_VFS, US_S2K_SPEED_SOUND, US_S2K_NUANCE, US_S2000, US_SFAMILY_ASSC_W_COLOR, US_PROBE_8C3HD, US_SFAMILY_WIRELESS, US_SFAMILY_SIESCAPE_DTCE, US_SFAMILY_HD_GAIN
Keyboard Language: AZERTY FRENCH
Request a quote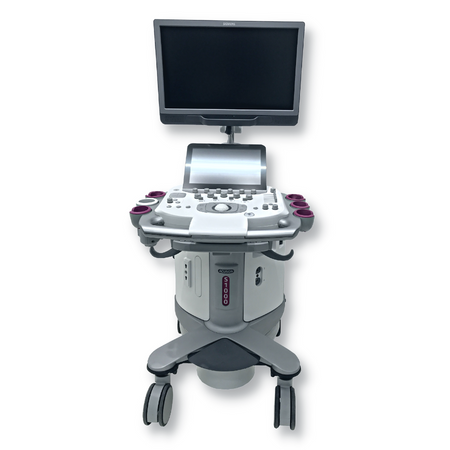 Siemens Acuson S1000 – General Information
The S1000 is a high quality ultrasound from Siemens. The system provides solid ultrasound technology, good imaging performance and versatile applications at a low cost. Hence, it will bring you more opportunities to offer the best patient care.
In addition, the Siemens Acuson S1000 system features the premium imaging performance that you can expect from the whole Acuson S family. It shares the advanced system design with the industry-leading ACUSON S2000™ ultrasound system. This architecture creates a high-fidelity ultrasound signal while running multiple real-time applications. It also gives you the premium image quality you need to make your diagnosis – even in technically more difficult patients.
You can configure the Acuson S1000 so that it will support your clinical needs and budget requirements. Moreover, the system has many uses as it has multiple specialties. It supports a wide range of probes and multiple applications for all body types. It is recommended for general imaging, therefore, it is an ideal system for both hospitals and private practices.
With its powerful architecture, the Acuson S1000 supports a full range of advanced technologies and features. Siemens migrated a lot of their most powerful innovations and applications to this system. For instance, they included the eSie Touch™ elasticity imaging. It is a technology that calculates and displays highly sensitive real-time qualitative images of the relative tissue stiffness.
Furthermore, it offers the eSieScan™ workflow protocols. It provides increased exam consistency and simplified workflow by allowing you to customize the exam protocol to your needs. Additionally, the machine could come with HELX advanced applications that enable the clinicians to personalized the examinations to the patients' individual condition.
For more information about the technologies and the Siemens S1000, please contact us.
Request a quote
Request a quote for the Siemens Acuson S1000 HELX TOUCH
LBN Medical is here to serve. Please fill out the contact form below and we'll get back to you as quickly as possible.
Comparison of the S1000 and S2000