Siemens Mammomat Inspiration 3D
Specifications
Request a quote
Description
In stock
Specifications for the Siemens Mammomat Inspiration 3D
YOM: 2011
Software Version: VB60G
Tube Model: P40 MoW - 100G
Tube YOM: 2011
Detector Type + size: LMAM + 24x30
Detector YOM: 2018
Buckies incl. + size: 24 x 30
Request a quote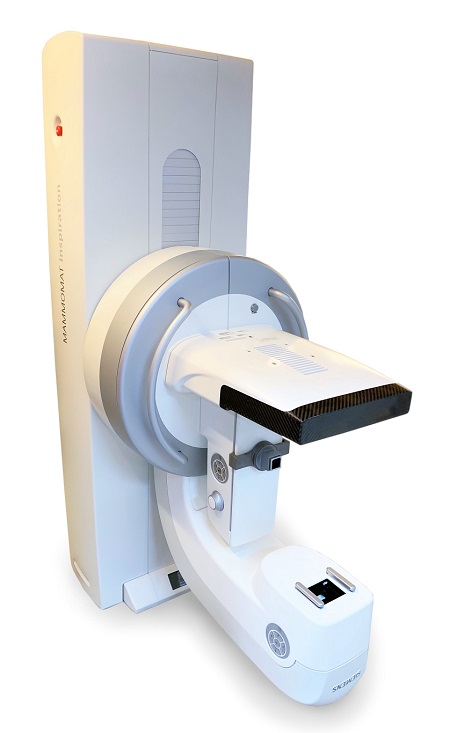 Siemens Mammomat Inspiration 3D – General Information
The Siemens Mammomat Inspiration remains a pioneering mammography system, now equipped with the most recent breakthroughs in breast imaging technology. This system continues to reinvent mammography and improve patient care by providing superior imaging quality for early detection of abnormalities.
With its enhanced features and commitment to patient care, the Siemens Mammomat Inspiration, coupled with breakthrough 3D technology, continues to transform mammography, setting new benchmarks in breast imaging.
Breast Tomosynthesis, or TOMO, gives a three-dimensional picture of breast tissue, boosting detection of small abnormalities and diagnostic accuracy. TOMO allows healthcare providers to provide their patients with the most advanced breast imaging possible.
Healthcare providers all over the world can enjoy intuitive workflows and time saving features that includes the one-click-to image. This can improve the efficiency of the department as the efficient workflow turns into high patient-throughput. This will in turn increase profitability and make sure that you will get a fast return-on-investment.
Patient comfort is a priority, and the Siemens Mammomat Inspiration, which now includes 3D technology, continues to provide personalised compression with Opcomp®. This revolutionary function reduces compression for each patient while retaining image quality. MoodLight technology creates a soothing environment during tests. This allows patients to have a more calm experience, making the imaging process more comfortable.
The Siemens Mammomat Inspiration incorporates low-dose technology to reduce needless X-ray exposure, especially when used with TOMO. The system's three anode/filter combinations allow for perfect matching of breast density and thickness, while the Opdose® software, chooses the optimal combination for the lowest possible dose and great image quality. Furthermore, Tungsten technology reduces exposure time, providing for unprecedented clarity in imaging dense breast tissue.
The Mammomat Inspiration with 3D technology is a popular mammography unit from Siemens and is a reliable system that can cover a wide range of needs within mammography examinations.
If you want to prepare yourself for buying a mammography system you can read our article – Guide to Mammography.
It describes multiple aspects of choosing the right mammography, such as tomosynthesis, accessories, price ranges and more.
Request a quote
Request a quote for the Siemens Mammomat Inspiration 3D
LBN Medical is here to serve. Please fill out the contact form below and we'll get back to you as quickly as possible.