Specifications
Request a quote
Description
In stock
Specifications for the Fuji Amulet S
YOM: 2012
Software Version: Mainsoft: V4.1.0017, RU V4.13, MU: V2.6
Tube Model: B-115 / M-113T
Tube YOM: 2012
Detector Type + size: FPD 24x30cm
Detector YOM: 2012
Buckies incl. + size: 24x30
HW Accessories: 2 footswitch, 1 mag, 6 paddles, card reder, detector water
Request a quote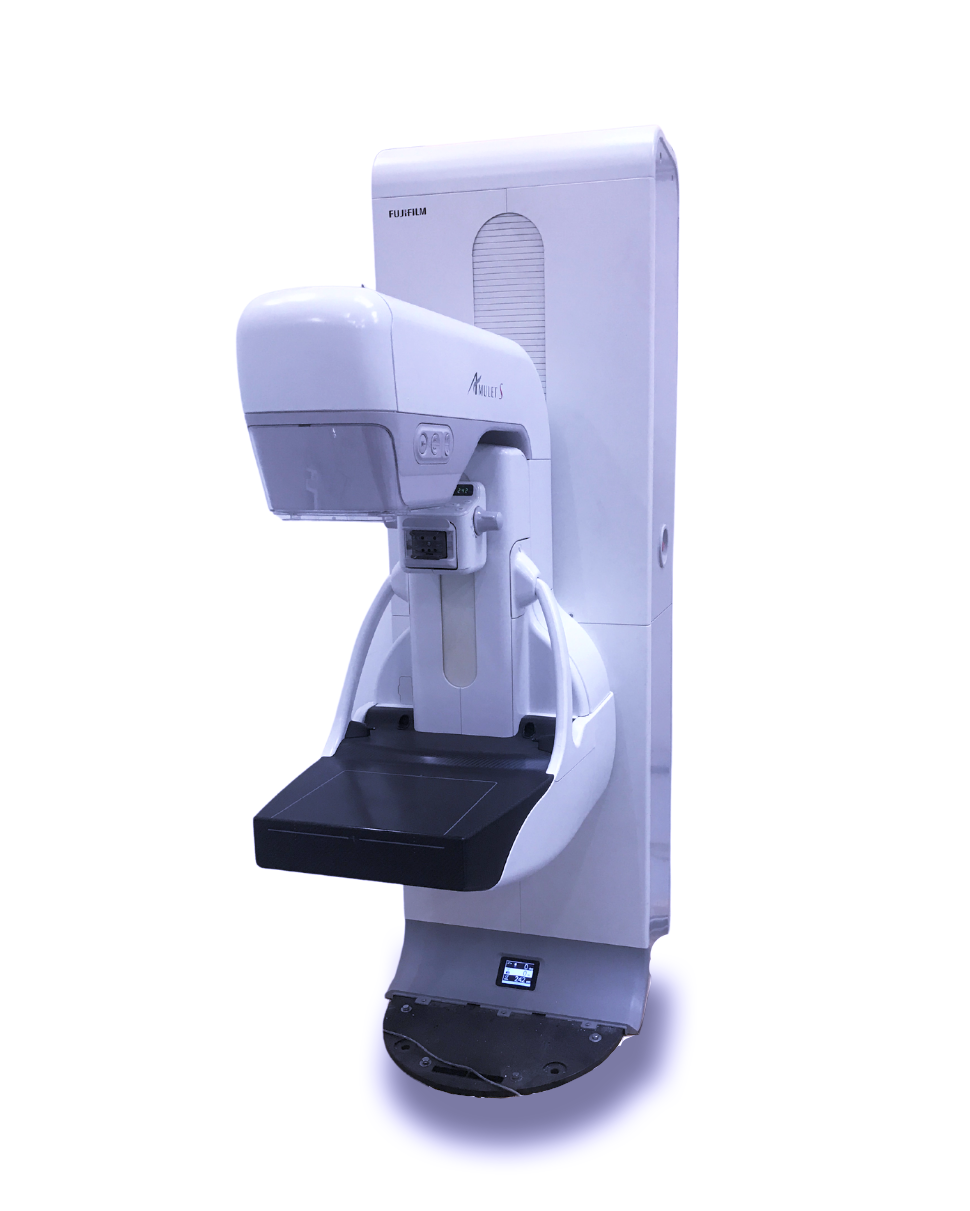 Fuji Amulet S – General Information
The Fuji Amulet S, a standard model with an unwavering focus on patient comfort and usability, redefines mammography. This advanced system comes equipped with a number of features. These features serve to improve image quality, offer optional functionality, and give great usability. Tis way ensuring a smooth experience for both radiographers and patients.
High-Quality Images and Elevated Precision Diagnosis
Excellent image quality is the first step to making accurate diagnosis. By utilising cutting-edge technology, the Fuji Amulet S establishes a new standard. Image clarity is maximised by using "Direct Optical Switching," a unique technology, in the system. Additionally, cutting-edge picture processing technology guarantees the highest level of detail in each image.
Optional Functions Enhancing the Examination Environment
The Fuji Amulet S is a complete imaging solution that is more than just a mammography equipment. Digital Mammography CAD, which supports computer-aided detection to help in the early detection of anomalies, is one of the optional features. The system is additionally compatible with FUJIFILM Mammography QC. This is a mammography-specific quality control tool, guaranteeing the highest levels of image quality.
Designed for Radiographers and Patients
The Fuji Amulet S clearly demonstrates the Fuji's dedication to patient comfort and usability. The device has an easy user interface with colourful LCD displays and bright displays for radiographers.
The system's single-touch controls, plush armrests, and foam padding will be welcomed by patients. Radiographers can easily modify unit location with precision to provide the best image capture. For 3M/5M versions, a second high-definition monitor is additionally an optional option that improves radiographer workflow.
Specially Designed Acquisition Workstation Excellence
The Fuji Amulet S effortlessly interacts with its own Acquisition Workstation (AWS), making the system simple to use and incredibly effective. This top-tier device raises the bar for mammography by combining improved radiographer usability with improved patient comfort.
Elevate your mammography experience with Fuji Amulet S and discover a new era of precision and ease in breast imaging.
You can learn more about mammography equipment in our Guide to Mammography.
Request a quote
Request a quote for the Fuji Amulet S
LBN Medical is here to serve. Please fill out the contact form below and we'll get back to you as quickly as possible.