Siemens Siremobil Compact L
Specifications
Request a quote
Description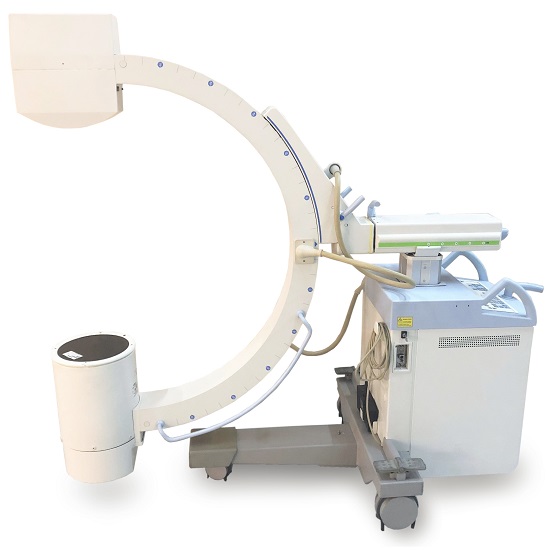 Siemens Siremobil Compact L – General Information
The Siremobil Compact L is a mobile C-arm system. It is Siemens' compact all-round performer in intraoperative imaging. As it supports a large spectrum of X-ray-based surgical applications, you can use it in orthopedics, trauma and vascular surgery, pain management, and ambulatory care.
Due to its compact and ergonomic design, this C-arm is easy to operate. The Siremobil Compact is small, lightweight, and ergonomic. Its colour-coded brakes and scales make it easy to communicate in a busy environment. Moreover, the image intensifier and chassis handles on the C-arm allow accurate system adjustments, which enables you to fully focus on your patients.
The Siremobil Compact L can accelerate your workflow, which leads to noticeable time and cost savings in your everyday work. It has a user-friendly workflow and a short start-up time, hereby, the entire system is ready for imaging within 40 seconds. Therefore, it provides you with fast operational readiness anytime you need it.
Furthermore, you can count on effortless navigation through patient files, images, and clinical results and its most important functions can be selected with a single keystroke.
Siemens designed this system for high-quality imaging at the lowest possible dose. Therefore, the system follows the Siemens CARE (Combined Applications to Reduce Exposure) initiative. That helps reduce dose for both clinicians and patient. The Siremobil Compact's collimator locations can be displayed on LIH (Last Image Hold) to prevent further radiation during collimator adjustments.
All in all, the Siremobil Compact L is a reliable and versatile C-arm suitable for any clinical setting. There is no doubt that it is a good choice if you are looking for a good quality mobile X-ray machine. If you have any questions, please get in touch with us.
Request a quote
Request a quote for the Siemens Siremobil Compact L
LBN Medical is here to serve. Please fill out the contact form below and we'll get back to you as quickly as possible.