Specifications
Request a quote
Description
Ask for availability
Please fill in the

contact form

for more information on availability on the GE OEC 9800. In case it is not in stock we can source it for you through our network of trusted suppliers.
Request a quote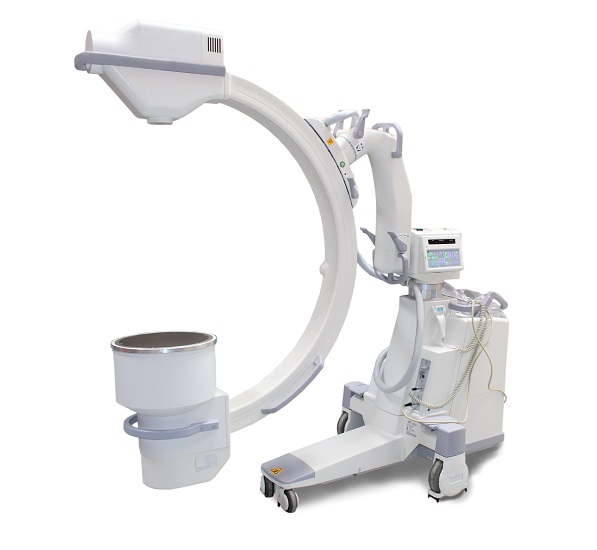 GE OEC 9800 – General Information
The C-arm GE OEC 9800 is a dependable and flexible system that offers images of very high quality. It is a very popular system that is known as a true workhorse. It comes in two versions – The OEC 9800 and OEC 9800 Plus. GE launched the Plus version in 2002 and it has some improvements, however, the differences are minor. Therefore, when buying one of these C-arms, one's focus should be on condition and quality rather than the version. Of course, LBN Medical fully tests all systems, so quality need not be a concern when buying from us.
The GE OEC 9800 is easy to use and has a reputation for simplicity. It has features that ease the workflow of clinicians and hereby improve efficiency. For instance, point-and-shoot technology and the Smart Metal, Smart Window, and Auto Trak, adjust the images to different situations to produce clear images every time. The Smart Metal adjusts settings when metal is in the scan field to improve image quality. Auto Trak Stabilizes images even when a patient is moving, by detecting the anatomy. Moreover, it only takes three clicks to obtain an image, due to intuitive software.
GE built it to last, and you can count on durability with the OEC 9800. Furthermore, it is a very versatile system that has been used for a variety of settings, including Orthopedic, General, Pain Management, and Peripheral Vascular procedures. Because of the SmartView pivot joint it moves freely and easily adjusts to the angle needed. Compactness and mobility ensure that it is easily transported when necessary.
Request a quote
Request a quote for the GE OEC 9800
LBN Medical is here to serve. Please fill out the contact form below and we'll get back to you as quickly as possible.