Philips Achieva 3.0T REX
Specifications
Request a quote
Description
Ask for availability
Please fill in the

contact form

for more information on availability on the Philips Achieva 3.0T REX. In case it is not in stock we can source it for you through our network of trusted suppliers.
Request a quote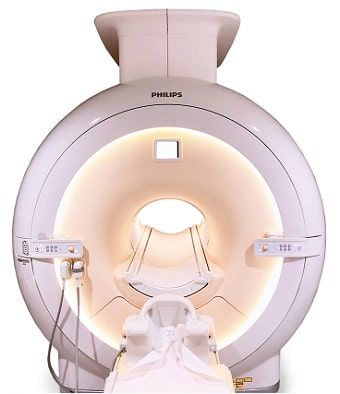 Philips Achieva 3.0T REX – General Information
The Achieva 3T is an excellent MRI scanner from Philips that is designed to make the scanning process amazingly easy and the magnetic resonance system stronger and faster.
Moreover, this Philips MRI machine has many benefits including fast imaging and a high performing gradient. In addition to that, it has a wide range of application for high volume hospitals and a comfortable patient experience and accessibility. Also, it allows feet-first and head-out examinations with reduced scanning time and its software is very easy to use.
The Philips Achieva 3.0T offers an extraordinary number of innovation, such as Philips ExamCards for loading protocols for a scan. Or a FreeWave technology for fast scanning, and SmartExams that simplifies brain, spine and knee diagnosis. It is noteworthy, that the Achieva has Quasar and Quasar Dual gradient systems that offer gradient amplitudes to provide great performances.
In conclusion, the Philips Achieva 3.0T  MRI scan machine is fast, and is able to complete most of the examinations less than 15 minutes.
Request a quote for the Philips Achieva 3.0T REX
LBN Medical is here to serve. Please fill out the contact form below and we'll get back to you as quickly as possible.