Siemens Acuson X600
Specifications
Request a quote
Description
Ask for availability
Please fill in the

contact form

for more information on availability on the Siemens Acuson X600. In case it is not in stock we can source it for you through our network of trusted suppliers.
Request a quote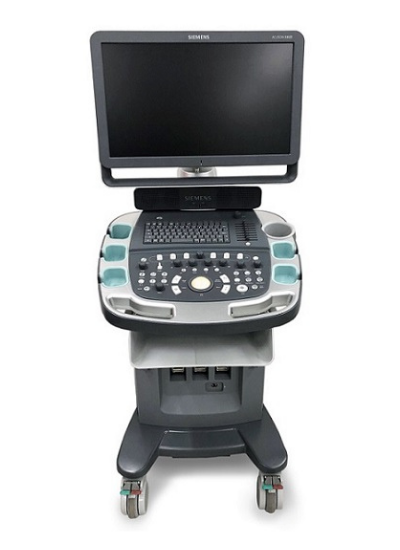 Siemens Acuson X600 – General Information
The Siemens X600 is a great ultrasound system that offers advanced ultrasound applications. Moreover, this machine was built with an advanced imaging technology that gives the user high-resolution images, as well as the needed diagnostic confidence for both clinicians and patients.
The Acuson X600 follows the idea of "Built to Work Smart". Therefore, Siemens have put great effort into the efficiency through innovative options. Furthermore, it provides practical tools designed to ease the use, streamline workflow, and increase the efficiency before, during, and after procedures.
Generally, the Acuson X600 benefits from software and hardware upgrades developed on higher-end systems. Plus, this system provides options for customization, and the core system can expand and adapt for years to come.
To summarize, the Siemens Acuson X600 is a multifunctional and efficient ultrasound machine. Above all, its main assets include highly accurate data, usage comfort, modern image quality, high display resolution, and more.
Probe configuration is not fixed, so contact us for specifications and let us know if you requre specific probes.
And always remember to take good care of probes, as this can elongate their use quite a lot. Thus, we recommend to read our article: How to protect your ultrasound probes?.
Do you have any questions or requests? Contact the LBN Medical sales team at sales@lbnmedical.com or through the contact form – We are always happy to help you!

Request a quote
Request a quote for the Siemens Acuson X600
LBN Medical is here to serve. Please fill out the contact form below and we'll get back to you as quickly as possible.