GE LightSpeed 16 RT
Specifications
Request a quote
Description
Ask for availability
Please fill in the

contact form

for more information on availability on the GE LightSpeed 16 RT. In case it is not in stock we can source it for you through our network of trusted suppliers.
Request a quote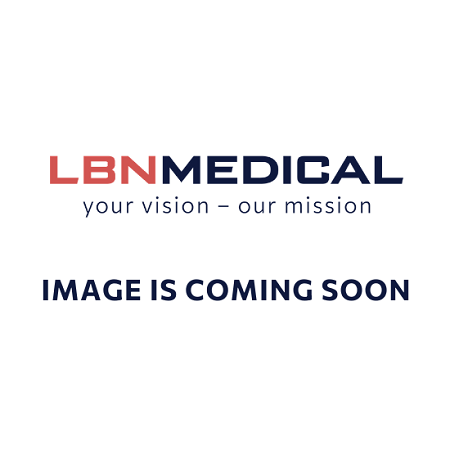 GE LightSpeed 16 – General Information
The GE LightSpeed 16 slice is a widely used GE CT scanner. It is also popular on the market for used imaging equipment, due to its price-to-performance ratio. Moreover, this system offers Air-Cooled Helios Gantry and provides 3D visualization and display multiple images simultaneously. Also, it maintains fast scan time to improve productivity which gives more scans in less time. Hence, with the minimum scanning time and system's wide bore design, patient comfort increases during the examination. Plus, this CT scanner delivers 16 slices per rotation and brings an outstanding image quality, which allows clinicians to provide a wide variety of examinations.
Furthermore, some of the LightSpeed 16 features and components are Xtream technology, Full Dicom connectivity, Auto-segmentation, and many more. Moreover, it is accurate to acknowledge that the system has a feature with a wide display field of view measures of 65 cm, or gantry opening measures 80 cm. Additionally, it is important to mention that the LightSpeed 16 gives a precise positioning of patients even in very challenging cases.
Overall, this system is user-friendly, dependable, and is designed to deliver diagnostic confidence and productivity. In addition, it is a great choice of CT scanner for everyone that is seeking a high quality system at a lower price.
If you are interested in the price range of the GE LightSpeed 16 or any other CT scanners, then you should read our article on: How much does a CT scanner cost. It offers a simple overview based on slices and year of manufacture so you can get an indication of the needed budget.
We have a number of used CT scanners for sale in our stock. Do you have any questions or requests regarding pre-owned medical imaging equipment? Contact LBN Medical Sales Team at sales@lbnmedical.com to get more information.
Request a quote
Request a quote for the GE LightSpeed 16 RT
LBN Medical is here to serve. Please fill out the contact form below and we'll get back to you as quickly as possible.