GE LightSpeed VCT
Specifications
Request a quote
Description
Ask for availability
Please fill in the

contact form

for more information on availability on the GE LightSpeed VCT. In case it is not in stock we can source it for you through our network of trusted suppliers.
Request a quote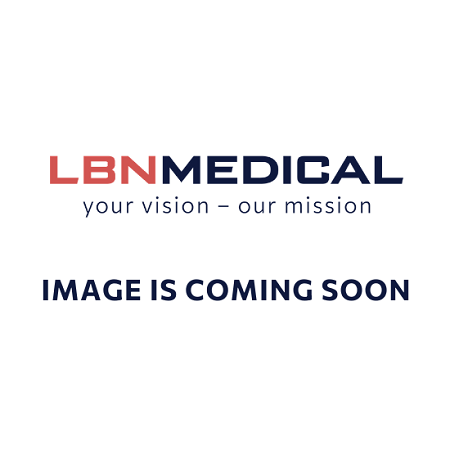 GE LightSpeed VCT – General Information
The GE LightSpeed VCT is a full-body GE CT scanner. VCT stands for Volume Computed Tomography. GE has designed the system to produce advanced cardiac and neuro imaging using SnapShot Pulse™. This scanner also uses the VolumeShuttle™ acquisition technique to enable 80 mm of volume coverage. Moreover, the GE LightSpeed VCT was the first CT scanner in the industry that could maintain outstanding image quality while reducing the patient's radiation exposure up to 70%.
Furthermore, the GE LightSpeed VCT can capture images of a beating heart in five heartbeats or an organ in a second. And it can perform full body trauma examinations in ten seconds, which is more than two times faster than more conventional multi-slice CT scanners. The best thing is, that the system does it without sacrificing clarity. The GE LightSpeed VCT's sub-millimeter resolution will provide you with spectacular views of veins and arteries.
The volume coverage will bring you new diagnostic power. You will have the ability to routinely perform CT angiography, rapid tests for ER stroke and chest pain as well as whole body trauma.
The Key Technology:
The key technology on this system is the V-Res™ detector which makes Volume CT imaging possible. It is a unique backlit detector with a true 64-channel design. This detector increases high resolution volume coverage by a factor of four when compared with a 16-slice detector. It delivers high-resolution, isotropic (microVoxel™) imaging at its finest.
Next, the Xtream™ FX is LightSpeed VCT's workflow solution. It enables healthcare practices to keep pace with the large volume of data. It delivers accelerated reconstruction speed, image quality and flexibility to provide an optimized volumetric workflow solution from acquisition to final report.
Finally, the GE LightSpeed VCT brings many benefits to your patients. The exams are performed fast, there is less time needed for breath holds. Hence, your patients' stress is reduced. Breathing lights help coach patients through breath holds which makes it an easier exam. In addition, the automated reduction features make it much safer.
Prepare yourself for your next CT scanner purchase with our new article: Guide to CT Scanners.
Request a quote
Request a quote for the GE LightSpeed VCT
LBN Medical is here to serve. Please fill out the contact form below and we'll get back to you as quickly as possible.