GE Signa Explorer 1.5T
Specifications
Request a quote
Description
In stock
Specifications for the GE Signa Explorer 1.5T
YOM: 2018
Software Version: SV25.2
Field Strength: 1.5T
Magnet Model: CXK4
Amplitude: 33 mT/m
Slew Rate: 120 mT/m/ms
RF Channels: 16
Coils incl.: Express Coil - 9E Anterior Array, Express Coil - Head Neck Array, Split Head, Flex S, Flex M, Flex L.
Options Installed: ARC, Asset, Blood Flow and Volume Measurement, Bloodsupp, BRAVO, Cine, COSMIC, Cube T2, 3D Dual Echo, DW EPI, E3DTOF, Enhanced DWI, Cho Planar Imaging, Fastcine, Fast Gradient Echo, Fiesta 2D, 2D Fat Sat. Fiesta, Fiesta 3D, 3D Fat Sat. FIESTA, FIESTA-c, FLAIR 3D, FLAIR EPI, Flow Analysus, 3DFRFSE, Fast Spin Echo and FLAIR, FSE_XL, Fluoro-triggered MRA, Time of Flight, Modality Worklist, IDEAL, iDrive, iDrive Pro, Lava, LAVA-DE, LAVA-XV, 2DE MERGE, 3DMERGE, Multi-Phase (variable delays), Phase Contrast Vascular Imaging, Performed Procedure Step, ProbePRESS, PROPELLER, DW PROPELLER, T1 Flair PROPELLER, T2 PROPELLER, T2 Flair PROPELLER, QuickSTEP, iDrive Pro Plus, Smart Prep, SPECIAL, SSFSE, SSFSE MRCP, T2StarWeighted Angiography, T2MAP, Three Plane Localizer, VIBRANT-DE, IP Protection, eXtreme Performance Gradient, Phase Imaging Technique. MAVRIC SL, Express Spine Annotation, Body Navigator, Chemical Shift, Cube DIR, Auto Navigator Tracker, Auto Protocol Optimization, Integrated Registation, Ready View, Ready View Body View, Volume Viewer API, Cube STIR, WB DWI.
Request a quote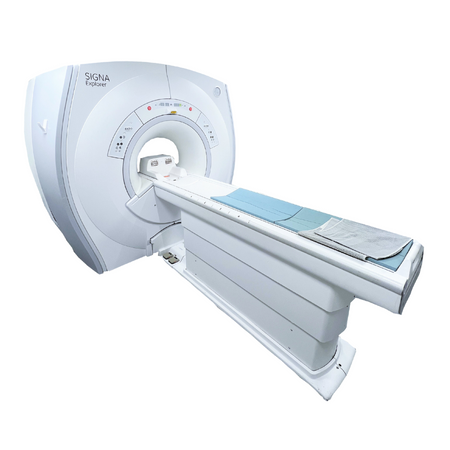 Request a quote for the GE Signa Explorer 1.5T
LBN Medical is here to serve. Please fill out the contact form below and we'll get back to you as quickly as possible.