Philips Achieva 1.5T
Specifications
Request a quote
Description
Ask for availability
Please fill in the

contact form

for more information on availability on the Philips Achieva 1.5T. In case it is not in stock we can source it for you through our network of trusted suppliers.
Request a quote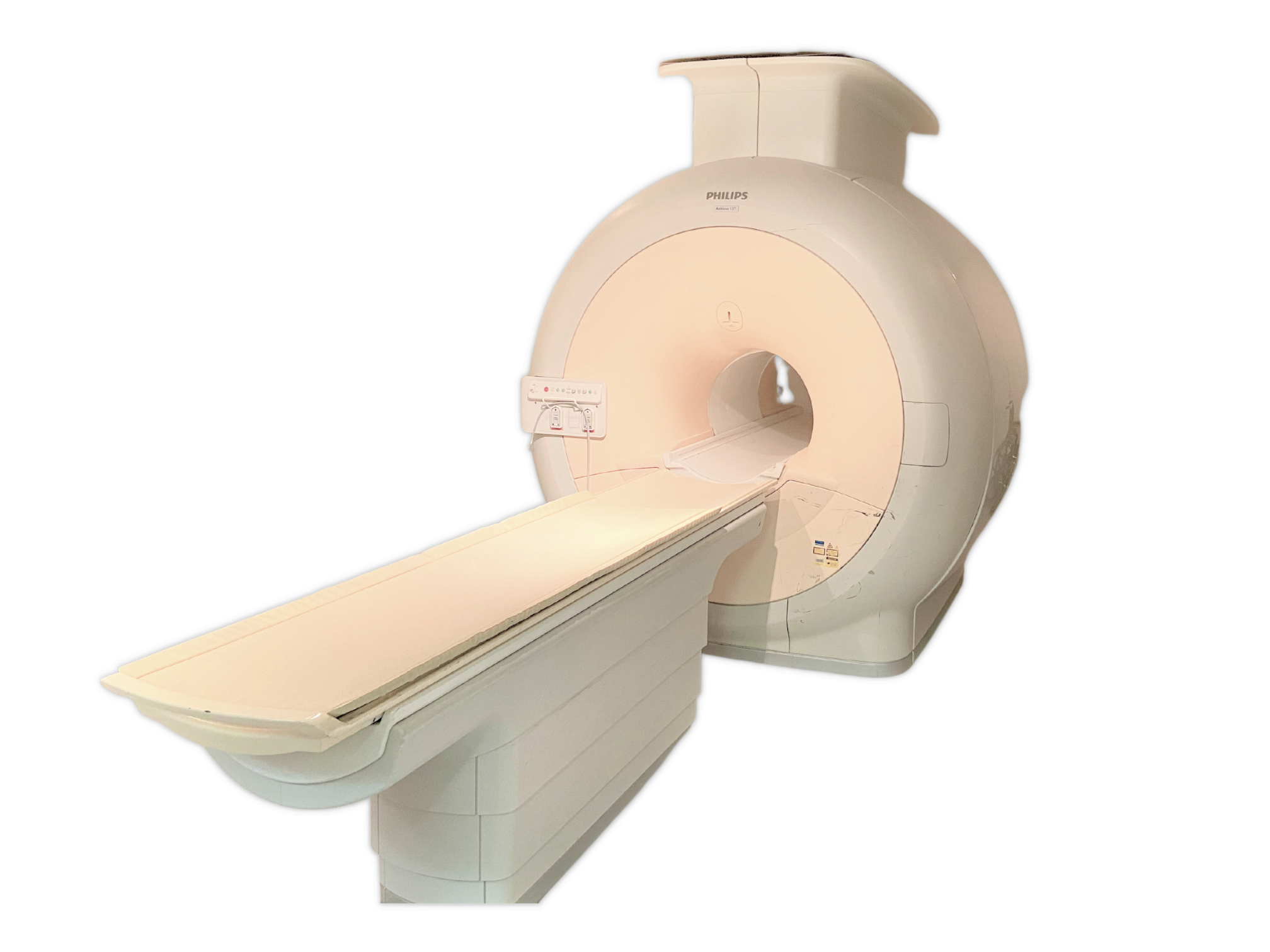 Philips Achieva 1.5T – General Information
The Achieva is an excellent MRI scanner that lets you do more in every direction. First of all, with this system, you can perform exams quickly. Furthermore, the Achieva is an easy-to-use machine that allows you to choose the number of channels you need. As it is available in 8,16, and 32 channels.
Additionally, it offers a wide application range and the quality of even challenging applications is exceptional. You can also count on a superb workflow that will increase your patient throughput. As mentioned, the used Philips Achieva 1.5T is a fast scanner, therefore, it can finish a complete spinal and brain scan in less than 20 minutes.
This system comes with more advanced features than the other MRIs in its class. When 1.5T MRI scanners were released, OEMs put a strong focus on consistency in exams. One of the goals when the Philips Achieva 1.5T was manufactured, was to enable repeatable results regardless of who performed the scan. Hence, it includes SmartExam functions that allow for consistent image quality across patients, technicians/operators, patient position and pathology.
The Philips Achieva's software automatically recognizes the anatomy. It also plans the exam and its processes allow for uniform results at each exam.
Finally, the scalable design of the Achieva platform means that you only need a few software upgrades and minimal hardware changes to increase your clinical capabilities. This gives you an economical path that will keep your system up to date and will provide you with a high return on investment.
If you want to learn more about MRI and prepare yourself for your next purchase, we recommend our new article – Guide to MRI scanners.
Request a quote
Request a quote for the Philips Achieva 1.5T
LBN Medical is here to serve. Please fill out the contact form below and we'll get back to you as quickly as possible.