GE Optima 660 and GE Discovery 750 – Comparison
This article has been updated 31-08-2023
A long time has passed since GE Healthcare manufactured their first CT scanner. Over the years, GE introduced a wide range of CT lines such as Discovery, Optima, Lightspeed, and Brightspeed.
In this article, we would like to present and compare the two popular models – Discovery CT750 HD and Optima 660.
Both are good quality CT scanners with solid capabilities.
If you would like to prepare yourself for a CT scanner purchase we recommend our brand new mail crash course.
You can sign up below and also receive an e-book: How to pick a CT scanner.
But, wait! Do not forget to read this blog post first.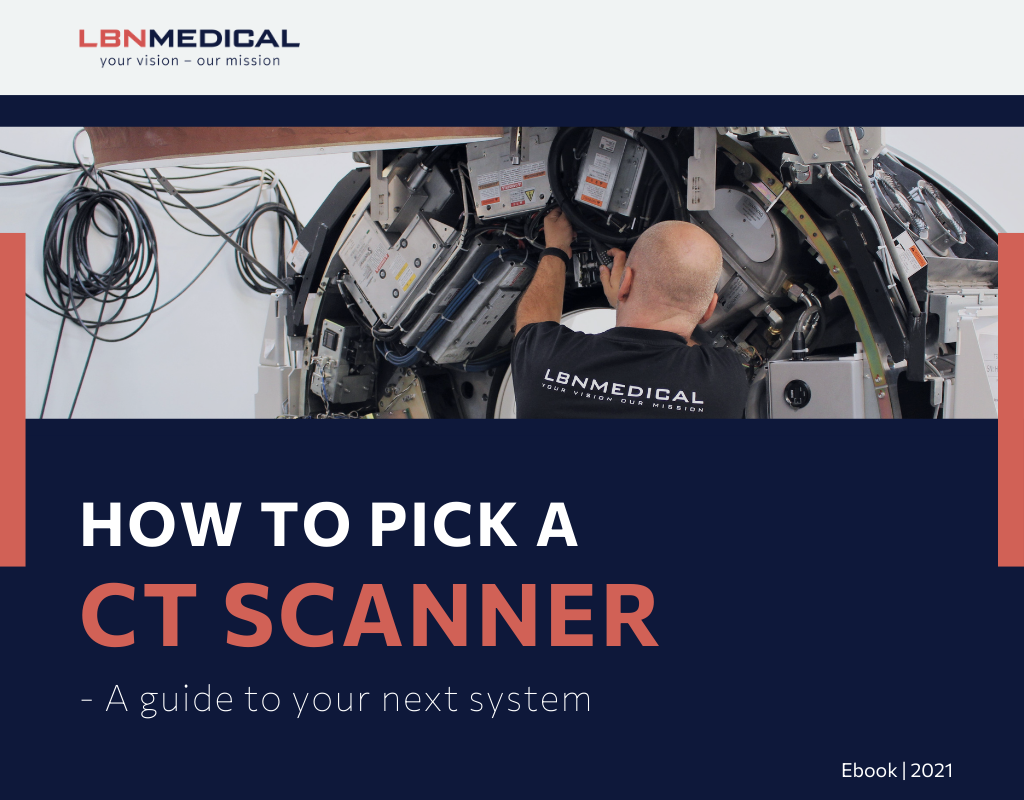 What the Optima 660 and Discovery CT750 HD have in Common?
First of all, they both have a compact footprint combined with a modular design.
They are available as 64- and 128-slice CT scanners (although you can find the Optima 660 as a 32-slice, scalable to a 128-slice CT).
Both can produce high resolution, low dose imaging.
Also, they have the same rotation speed of 0.35s and significant capabilities in acquiring the scanned image.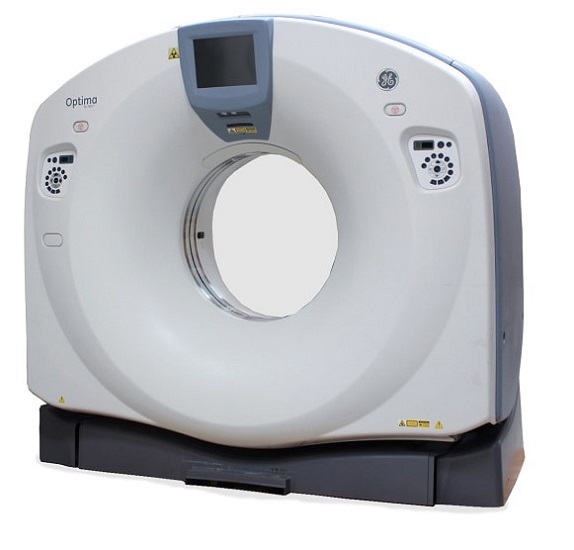 Furthermore, they have several options in common:
No wonder, as the Optima 660 carries some features from the Discovery family.
For instance, they offer the Overlapped Recon Axial. This feature enables 128-slices per rotation on a 64-slice CT Scanner in axial scanning modes.
Another option available on both systems is Volume Helical Shuttle, which is a continuous bi-directional scan mode.
It extends the z-coverage of this GE CT scanner and provides a reliable temporal sampling. With this feature, you can perform dynamic studies of up to 500-slices.
What sets the Optima 660 and Discovery CT750 HD apart?
While the Optima 660 has been on the market since 2011, the Discovery CT750 HD, that was launched in 2008, is not manufactured anymore. Nevertheless, it is available on the market for pre-owned imaging equipment.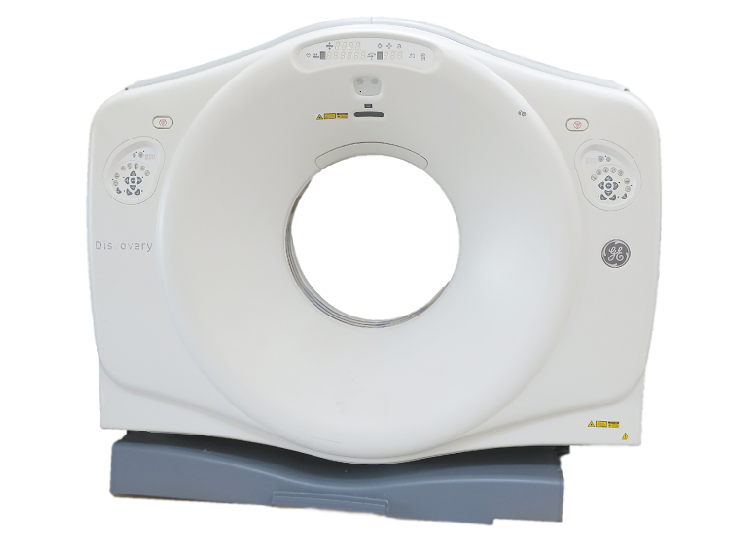 They differ in their applications:
The Optima 660 is great for various applications and it excels in all of them. This makes it very attractive for hospitals that need speed, definition, and good results in their emergency department.
On the other hand, the Discovery CT750 HD offers incredible high-definition imaging, with a very low dose capability based on its dual energy gemstone detector. This offers great low contrast capabilities. 
It is specialized in cardiac CTA and can perform optional applications such as Neuro perfusion. Moreover, it is the good for cardiac studies with one of the best spatial resolutions that you can find on the pre-owned market.
The Optima 660 can also offer low-dose imaging by using ASiR reconstruction technology. This technology provides significant benefits for imaging.
For example, it reduces mA when obtaining diagnostic images, and thereby decreases the required X-ray dose.
Thanks to ASiR, the X-ray tube lasts longer because there is less heat going through the CT scanner.
Their X-ray tubes have oil/air cooling, but the Discovery's tube has higher heat storage and dissipation rate. As the Discovery has a higher MHU (Mega Hit Unit), the system can take more patients throughout the day without stops for the tube to cool down.
However, the Optima 660 is one of the most energy efficient CT scanners and it has an "environmental design" that makes refurbishment and end-of-life recycling easier.
Sum Up – GE Optima 660 vs GE Discovery 750
So, what is the difference between the GE Optima 660 and the GE Discovery 750?
Both CT scanners are excellent systems that can perform a range of examinations.
As the Optima 660 can perform a wider range of exams, it is a perfect choice for any emergency room, while the Discovery CT750 is a more specialized low-dose cardiac CTA system.
When it comes to the value and the market price of these systems, they are in a similar range.
You can purchase a high-quality CT scanner for a much lower price than before, and that will pay off.
Both the Optima CT660 and the Discovery CT750 HD fit almost any hospital size but are utilized best by bigger hospitals with a heavy workload.
Join the CT e-mail course
More articles
Siemens Somatom Sensation Comparison – Which One to Get
Get familiar with the differences and similarities of these systems.
Toshiba Aquilion CT Scanners – Which Is Best for You
This blog post gives you an overview of the Aquilion series. Click to learn more.