Specifications
Request a quote
Description
Ask for availability
Please fill in the

contact form

for more information on availability on the GE Voluson S8. In case it is not in stock we can source it for you through our network of trusted suppliers.
Request a quote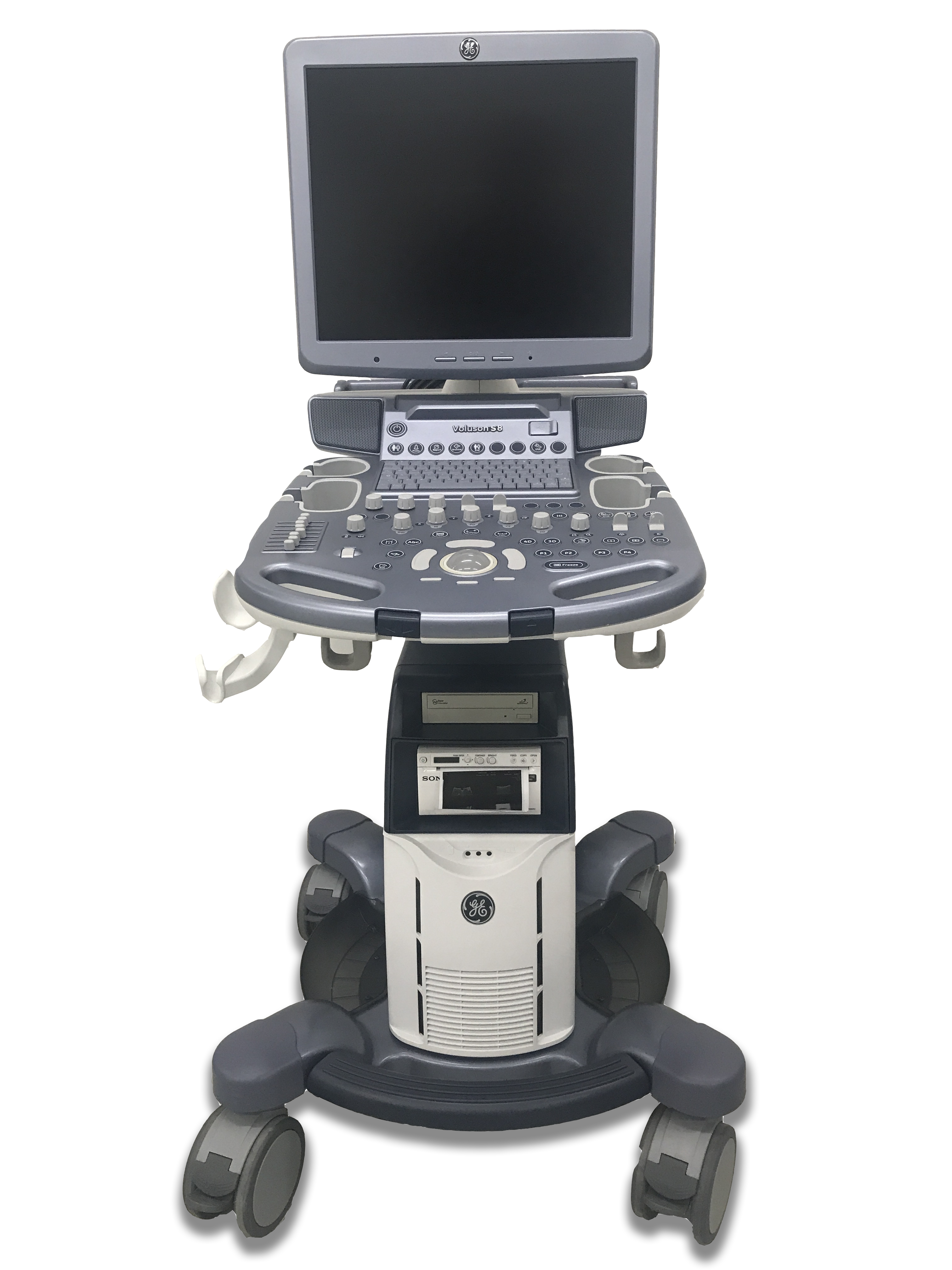 GE Voluson S8 – General Information
The GE Voluson S8 belongs to the Voluson Signature Series. This ultrasound provides excellent image quality optimised for clarity and detail without the need to spend time adjusting its controls.
The newest technology provides versatile 2D and 3D probes that deliver outstanding image quality regardless of the exam type and patient. This system is compatible with probes such as: 
RAB6-RS ultra-light volume probe 

C1-5-RS abdominal probe for larger patients 

RIC5-9A-RS probe for first trimester and gynecological exams 

IC9-RS endovaginal probe for 2D gynecology and fetal imaging

ML6-15-RS for breast imaging The Voluson Signature. 
Furthermore, the Voluson S Series system's power provides excellent work between its probes and the platform. The GE Voluson S8 assesses vascular anatomy and functions with advanced colour Doppler. HDlive™ technology for 3D and 4D imaging offers a unique experience of anatomical realism. 
It has built in streamlined archiving and reporting which allows you to manage patients' data. It enables you to text or e-mail encrypted images to your patients or colleagues directly from the console.
ViewPoint™ reporting and image management saves time and costs by being able to deliver structured reports, including images and graphs.
GE designed this ultrasound to serve the user's comfort and efficiency as well.  It reduces your time spent on patients and helps you to make the most out of your busiest days. 
The adaptive control panel can be adjusted to your own preferred height. The 3-inch widescreen LED monitor is 85% bigger than the previous Signature Series monitor. Thus, it provides more information than the previous versions.
Four active probe ports allow you to reduce exam disruptions with more probes ready under your hands. Lastly, video and voice recording with DVR/USB streamlines exam recording and can be easily sent to patients from the ultrasound itself. 
The Voluson S6, which is a previous version of the Voluson S8 can be also found on our website.
If you are interested in more information about this ultrasound  machine and other devices, which LBN can offer, click here and read about it in the Learning Centre at our website or check our Youtube channel with different videos about medical imaging systems.
Request a quote
Request a quote for the GE Voluson S8
LBN Medical is here to serve. Please fill out the contact form below and we'll get back to you as quickly as possible.