GE Optima 660
Specifications
Request a quote
Description
In stock
Specifications for the GE Optima 660
YOM: 2013
Software Version: 15HW25.2_SP2-0-1 H40_PN_SS64_G_GMV
Slices: 128
Tube Model: MX-200CT III
Tube YOM: 2022
Request a quote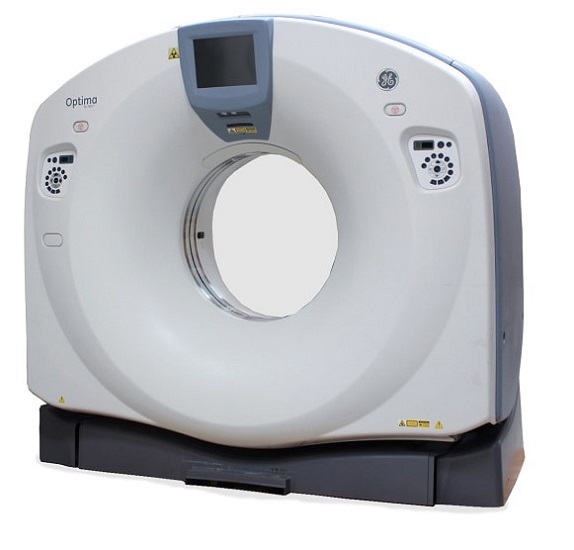 GE Optima 660 – General Information
The Optima 660 is an excellent GE CT scanner that helps you provide competent personal care. This intelligent Volume CT scanner of the next generation combines innovation from Discovery and LightSpeed CT families. With the this CT scanner, you will get fast, high-quality acquisitions, at optimized doses for patients.
You can use this system for a wide range of applications such as cardiac, angiography, brain, chest, abdomen, orthopedic, and more.
Both technologists and radiologists benefit from ergonomic features and numerous improvements in efficiency and diagnostics. The GE Optima 660 can fit into your available spaces thanks to its compact footprint. Furthermore, its modular design will help you choose capabilities to meet your budget and expand as you grow.
What more?
It is also environmentally friendly. Its design is suited for refurbishment and end-of-life recycling. It also comes with electronics innovations, which can reduce power consumption by 60% in comparison to previous GE technology by using the energy-saving mode.
Furthermore, it brings the latest CT workflows innovations that make your work easier. Its simplified workflow makes your operations quick and streamlined.
The Optima 660 has the ASiR technology that delivers dose reduction across anatomies. This dose-reduction technology provides important imaging benefits. For instance, it allows for reduced mA in the acquisition of diagnostic images, and thereby reduces the dose required. And it also enables improvement in low-contrast detectability
GE designed this system to help you provide your patients with the best care while delivering low-dose and high-quality imaging. If you would like to know more about the GE Optima 660, do not hesitate to contact us.
If you are in doubt regarding what model of CT scanner might be better for you, you can also read our Guide to CT Scanners.
Request a quote
Request a quote for the GE Optima 660
LBN Medical is here to serve. Please fill out the contact form below and we'll get back to you as quickly as possible.