Specifications
Request a quote
Description
Ask for availability
Please fill in the

contact form

for more information on availability on the Ziehm 8000. In case it is not in stock we can source it for you through our network of trusted suppliers.
Request a quote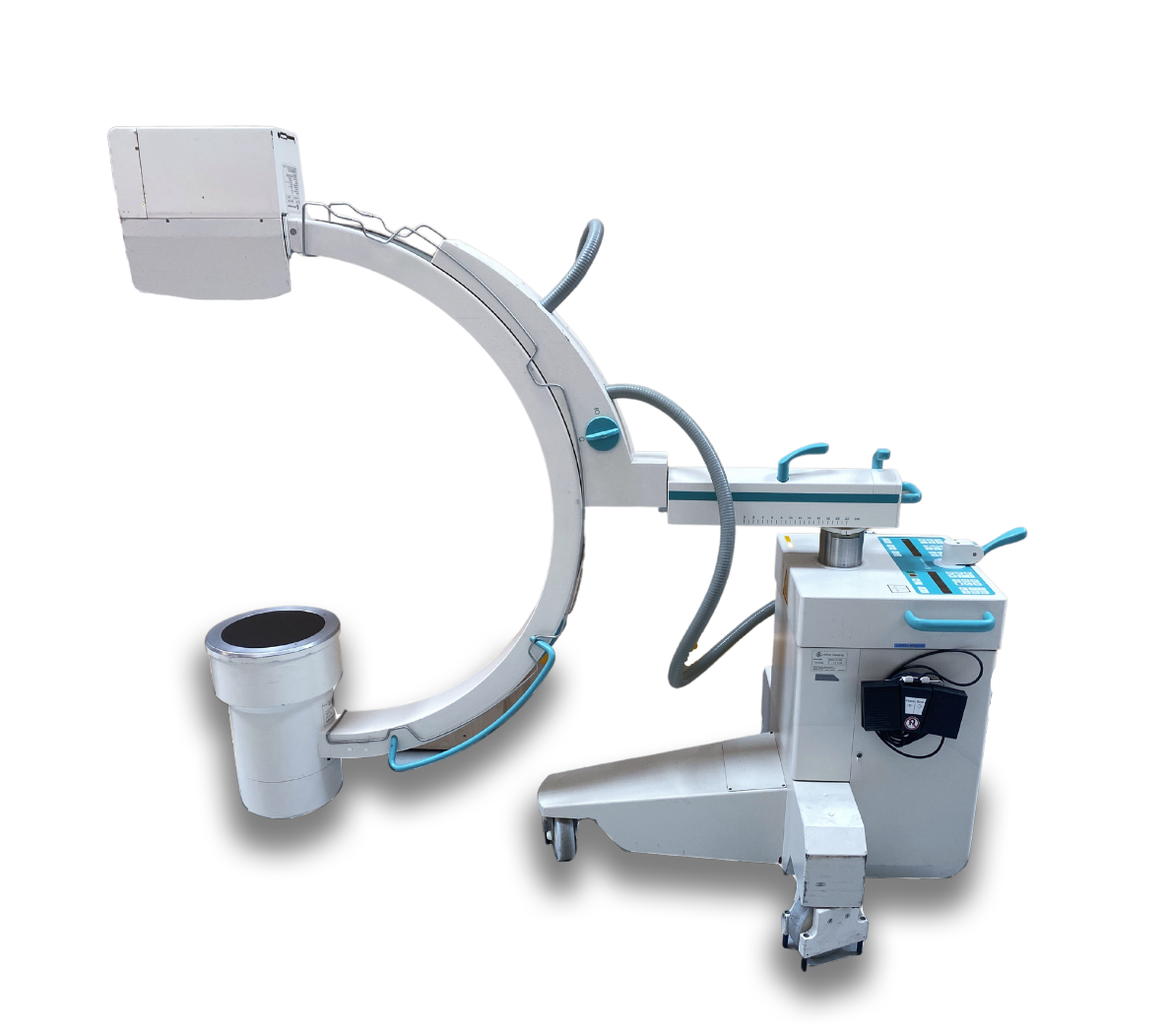 Ziehm 8000 – General Information
The Ziehm 8000 mobile C-arm is a reliable mobile imaging technology with a high-resolution 24'' flat-screen monitor cart. The particular mobility of this C-arm and the monitor cart allows health care professionals to easily maneuver the equipment. They have the possibility to counterbalance it in any position. 
The Ziehm 8000 is ideal for orthopedics, pain management, traumatology, urology, and general surgery.
This C-arm has many features that are worth mentioning. All small details of the Ziehm 8000 reflect the comprehensive understanding of the daily routines of healthcare professionals and the challenges of the clinical environment.

The 24'' flat screen provides excellent image quality that is displayed in superior details in 1k x 1k resolution. The mobile C-arm has different advantages, such as edge enhancement, step windowing, and zooming due to its post-processing functions. Furthermore, the advanced 'Metal' and 'Soft' programs prevent image flaring. 
This mobile C-arm is known for intuitive operations, which make the healthcare professionals' workflow more convenient. The high level of automation allows surgeons and other medical professionals to fully concentrate on the procedure.
The self-explaining, user-friendly interface provides easy image capturing and patient data management. Additionally, the programmable function ('F') key for crosshair overlay and filter removal. It also comes with color-coded scales and handles, which make it easy to differentiate between movements. 
The Ziehm 8000 has a small environmental footprint. It has a lightweight monitor cart, and it is able to perfectly counterbalance every moment in every possible position. All in all, the whole examination procedure can be controlled from the mobile stand. Furthermore, it is equipped with a steering braking lever for perfect maneuverability and parallel movement.

If you are interested in learning more about LBN Medical or our products, please visit our Learning Center or feel free to check out our YouTube Channel. You can also read this useful article about When to Use Mobile C-arm Machines.
Request a quote
Request a quote for the Ziehm 8000
LBN Medical is here to serve. Please fill out the contact form below and we'll get back to you as quickly as possible.