Stephanix Movix 4.0 Mobile
Specifications
Request a quote
Description
Ask for availability
Please fill in the

contact form

for more information on availability on the Stephanix Movix 4.0 Mobile. In case it is not in stock we can source it for you through our network of trusted suppliers.
Request a quote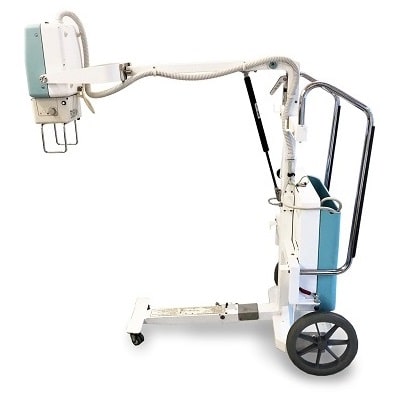 Stephanix Movix 4.0 Mobile – General Information
The Stephanix Movix 4.0 is an essential mobile x-ray for all radiographic examinations. It is used in the intensive care unit, emergency rooms, operating rooms. As well as for outdoor procedures thanks to its options of large wheels. This machine is a lightweight portable Flat Panel Detector (FPD) that provides high quality image. Also, This machine is very easy to move, use, and store.
Moreover, this x-ray system is equipped with a 4.0 kilowatts and can take outstanding chest and abdominal images, and all bone diagnosis with no preparation beforehand.
Furthermore, this machine provides various optimum flexibility options such as multipurpose solution and wireless solution. It is important to mention that the Movix 4.0 offers several advanced communication features. Those are for example USB devices, CD/DVD Burner, Ethernet cable, and Wifi. They help to reduce the required time for sharing clinical information. With such great features, the Movix 4.0 is very popular amongst clinicians.
In conclusion, the Stephanix Movix 4.0 Mobile is an amazing mobile x-ray and it is a necessity in a hospital environment. In addition, it is a simple machine that every operator can easily handle without any problems. Finally, this system is a very budget friendly x-ray for great imaging quality.
To learn more about the used medical imaging equipment, we suggest that you read articles on different topics we have prepared for you. Visit our Learning Centre.
Contact us with any questions or requests regarding the Stephanix Movix 4.0 or other used medical imaging equipment.
Request a quote
Request a quote for the Stephanix Movix 4.0 Mobile
LBN Medical is here to serve. Please fill out the contact form below and we'll get back to you as quickly as possible.