Toshiba Aquilion CX/CXL
Specifications
Request a quote
Description
Ask for availability
Please fill in the

contact form

for more information on availability on the Toshiba Aquilion CX/CXL. In case it is not in stock we can source it for you through our network of trusted suppliers.
Request a quote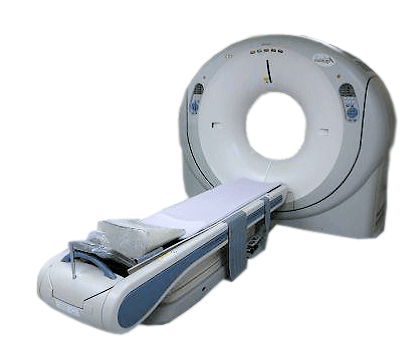 Toshiba Aquilion CX/CXL – General Information
The Aquilion CX/CXL provides 128 slices of high definition in a single rotation. It is a high quality and versatile Toshiba CT scanner with many great technologies. Therefore, each scanning with the Toshiba Aquilion CX will provide excellent results. By combining the latest developed algorithm coneXact, originally developed for the Aquillion One, the Aquilion CX can generate 128 unique slices per rotation. Each slice is in a great quality – with more details than ever.
Additionally, it comes with the double slice technology, which allows it to take full advantage of the coneXact technology. Reconstruction of the acquired data is possible in a double density. This results in high-precision reconstruction in MPR and 3D rendered images, reducing cone beam artifacts without interfering with dose exposure.
Furthermore, the Toshiba Aquilion CX has the Toshiba SURE technologies software. These include the SURE Cardio which delivers clear and accurate images of the heart. It also increases patient throughput by optimizing the workflow. As the machine automatically selects the optimal scan parameters for each scan, the workflow improves.
Other SURE technologies are SURE Exposure, SURE Cardio Scoring and SURE Plaque. The latter is a tool that helps clinicians when evaluating characteristics within the blood vessels. This include quantifying the plaque burden and characterizing lesions as either calcified or non-calcified.
Moreover, the Toshiba Aquilion CX has also dose reduction technologies that ensure minimal exposure of radiation to patients during examinations. Is has been designed to ease the work of clinicians and the comfort of patients. Hence, it includes several features to ease procedures and make them safer. These include a carbon fiber couch with a large scan rate.
The Aquilion CX also comes in a low dose version, the Aquilion CXL. This provides extra patient comfort as the larger opening can reduce the stress of the examination.
The Aquilion CX price varies gretaly, depending on factors such as year of manufacture, CT tube count and more. Contact us for pricing. If you want to learn more about our used Aquilion CT scanners you can read our article comparing the models of this series.
Request a quote
Request a quote for the Toshiba Aquilion CX/CXL
LBN Medical is here to serve. Please fill out the contact form below and we'll get back to you as quickly as possible.
Toshiba Aquilion CT Scanners System Overview - LBN Medical