Specifications
Request a quote
Description
Ask for availability
Please fill in the

contact form

for more information on availability on the Philips CX50. In case it is not in stock we can source it for you through our network of trusted suppliers.
Request a quote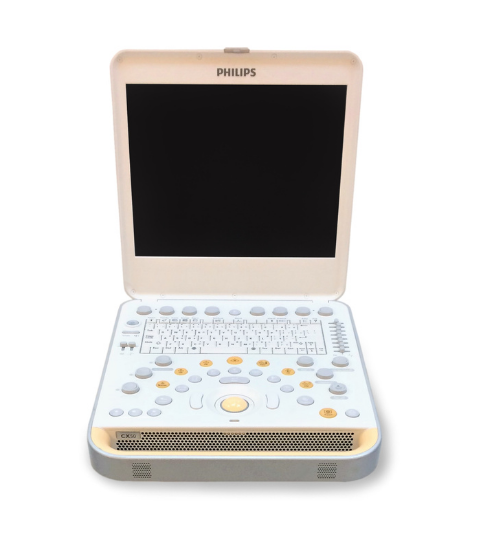 Philips CX50 – General Information
The Philips CX50 is a high-end portable ultrasound. Philips has integrated premium, innovative technologies into the system. Therefore, the Philips CX50 addresses the need for premium class performance in a compact ultrasound system. You can trust the data from your exams, even if they have been the most technically challenging. The system produces images of exceptional quality and provides you with the data you need for confident diagnostics.
It is a shared service system and it allows up to three transducers to be connected to it. The CX50 and its probes support a wide range of exams, such as abdominal, vascular, musculoskeletal, obstetrics, gynecology, pediatrics, and adult cardiology.
As Philips has built clinically proven premium technologies into the Philips CX50, it can deliver an excellent performance. For instance, it features PureWave crystal technology. Hence, clinicians can rely on exceptional tissue details, improved far-field resolution, and the ability to image a wide variety of patients.
Furthermore, the Philips SonoCT technology acquires up to nine lines of sight and combines the individual images into one clearly defined image in real-time. It shows striking levels of tissue differentiation that are virtually free of artifact. Another technology – Advanced XRES adaptive image processing – reduces speckle, haze, and clutter. As a result, the images are free from noise, with extraordinary clarity and edge definition.
When SonoCT and XRES work together, the finest diagnostic features are enhanced. That makes it even easier to achieve high clinical confidence in studies performed with portable ultrasound.
The Philips CX50 has easy-to-use tools and adapts to physicians' workflow wherever they are. At the same time, it optimizes department efficiency and improves clinical workflow.
Overall, it is a great portable ultrasound that fits any healthcare facility and can be purchased at an affordable price.
Request a quote
Request a quote for the Philips CX50
LBN Medical is here to serve. Please fill out the contact form below and we'll get back to you as quickly as possible.