Siemens Magnetom Avanto 1.5T
Specifications
Request a quote
Description
Ask for availability
Please fill in the

contact form

for more information on availability on the Siemens Magnetom Avanto 1.5T. In case it is not in stock we can source it for you through our network of trusted suppliers.
Request a quote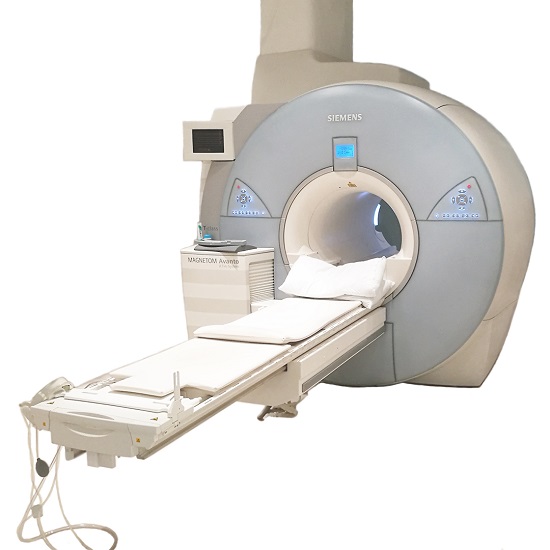 Siemens Magnetom Avanto – General Information
The Siemens Magnetom Avanto is considered to be the landmark in 1.5T imaging. Due to its advanced Tim® (Total imaging matrix) technology, it offers ultra-fast image acquisition that leads to a high level of productivity.
Furthermore, this system comes with a dramatic reduction in acoustic noise, without compromising gradient performance. In addition to the short scan times and its ease of use, the Siemens Magneto Avanto delivers images of an outstanding quality.
This MRI Scanner also offers state-of-art magnet and gradient technology. And these are combined with revolutionary image acquisition techniques. The outcomes are outstanding clinical benefits, such as high reliability of diagnostics because of exceptional homogeneity of magnets for excellent fat saturation.
How does the Siemens Magneto Avanto achieve the dramatic reduction in noise?
The system's AudioComfort reduces the irritation associated with sound
Its gradient coils have special casting
It has effective magnet suspension
Unique MRI sequence design
All these factors combined reduce the sound pressure by up to 97%.
Moreover, the MRI scanner has an appealing design. It has a low-to-the-floor table position of just 47 cm (18 inches) that makes it accessible for a wide range of patients.
Siemens has also thought of claustrophobic patients. The Siemens Magnetom Avanto enables feet-first examinations for almost all MRI procedures. It is also suitable for obese patients as it supports up to 250 kg (550 lbs). Without any table movement limitations.
The system is a landmark in applications and it can help you diagnose extremely difficult diseases. The Siemens Magnetom Avanto comes with a high degree of flexibility due to innovative applications for each part of the body. You can use it for head, heart, knee, abdomen, and many more examinations.
Overall, it is a great 1.5T MRI system that will provide you and your patients with outstanding comfort and confidence.
Wondering what about the benefits of MRI scanners? Then read our blog post and find out more.
Request a quote
Request a quote for the Siemens Magnetom Avanto 1.5T
LBN Medical is here to serve. Please fill out the contact form below and we'll get back to you as quickly as possible.