Philips MX 16
Specifications
Request a quote
Description
Ask for availability
Please fill in the

contact form

for more information on availability on the Philips MX 16. In case it is not in stock we can source it for you through our network of trusted suppliers.
Request a quote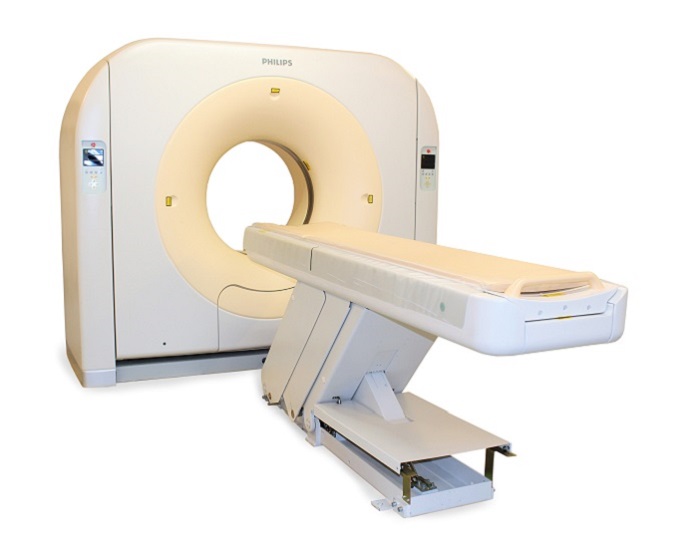 Philips MX 16 – General Information
The Philips MX 16 is a 16-slice CT scanner that can be used for routine CT studies and CT angiography. Furthermore, it is a good scanner for advanced motion-sensitive applications, for instance, CT colonography and pulmonary studies. The special features of the system include a fast reconstruction and a range of automated tools. These allow healthcare professionals to easily set up patients and manage scans faster. Additionally, it includes features that contribute to maximizing the dose efficiency.
Moreover, the Philips MX 16 comes with the RapidView 6 reconstruction technology, which significantly reduces the reconstruction time. Furthermore, it brings world-class performance to this Philips CT scanner, as the RapidView 6 delivers up to 6 images/second.
Philips DoseWise, a radiation dose management feature, enables you to build a sustainable radiation safety program in your department. The DoseRight Automatic Current Selection optimizes the dose for each patient based on the scheduled scan. Furthermore, the Dedicated Pediatric Protocols provide exceptional clinical results with low doses for children.
Additionally, the DoseRight Dose Modulation automatically controls the tube current to increase or decrease the signal as necessary to maintain a constant low image noise while decreasing dose. Therefore, your images will be of a great quality and your patients safe, with low radiation doses.
For more information about this Philips 16 slice CT scanner, please contact our sales department.
Additionally, you can read some of our blogs posts on CT scanner prices or about CT tube measures.
Request a quote
Request a quote for the Philips MX 16
LBN Medical is here to serve. Please fill out the contact form below and we'll get back to you as quickly as possible.