Hologic Lorad M-IV
Specifications
Request a quote
Description
Ask for availability
Please fill in the

contact form

for more information on availability on the Hologic Lorad M-IV. In case it is not in stock we can source it for you through our network of trusted suppliers.
Request a quote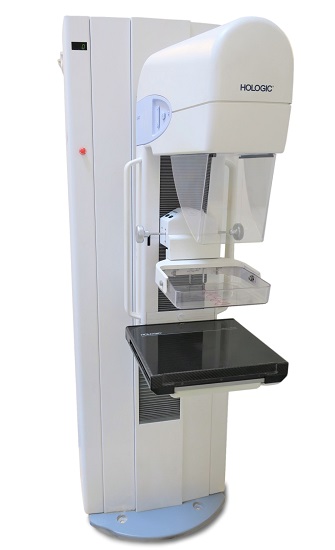 Hologic Lorad M-IV – General Information
The Lorad M-IV is an excellent analog mammography system for high volume practices. It has a number of features to enhance image quality and ease the daily operations. This includes a bi-angular X-ray tube that enables enhanced magnification views. And the FAST Paddle – a fully automatic self-adjusting Tilt Paddle, that ensures a uniform compression of the breast. This improves the immobilization of the tissue, which reduces the number of mobile artifacts and hereby increases image quality. Furthermore, FAST Paddle prevents over-compression of the chest, thereby reducing the patient discomfort which they associate with a mammography scan.
It is very easy to operate due to the advanced automated features. Moreover, they improve the consistency of procedures and increase the efficiency. For instance, AutoFilter – a selection of exposure and filtration settings, and Four Exposure Modes ranging from fully automatic to completely operator-defined. Furthermore, you can store the preferences of each operator and they will be automatically activated upon log-in.
High Transmission Cellular (HTC) Grid is a feature that significantly improves the contrast of the obtained images. As this has always been a great challenge, it is a key feature of the Lorad M-IV. Moreover, the design of the Grid increases the absorption of scatter in both the x and y direction, and the transmission of primary X-ray.
The Hologic Lorad M-IV has accessories that allow it to be used for stereotactic, needle localization, and ultrasound procedures. This is extremely useful for further examinations of suspicious findings. It makes it possible to immediately investigate findings with ultrasound, on the Lorad M-IV. Hereby, the breast remains under pressure, and in the same position for the two different examinations.
Finally, the design of the Lorad M-IV ensures optimal patient comfort, as it allows for a more flexible and relaxed positioning of the patient's neck and head.
Visit our Learning Centre to learn more about the different types of equipment that we offer.
Request a quote
Request a quote for the Hologic Lorad M-IV
LBN Medical is here to serve. Please fill out the contact form below and we'll get back to you as quickly as possible.