Refurbished MRI Scanners for Sale
At LBN Medical, we have a selection of refurbished MRI scanners for sale, in addition to the used MRI scanners that you can buy from us. The MRI scanners we offer are Toshiba and Siemens MRI systems, which are refurbished in-house by our experienced technicians.
The high-quality refurbishment is performed in accordance with OEM's standards.
Refurbished MRI Scanners for Sale
When you get a refurbished MRI scanner from us, you have two options:
One is to get a refurbished system that is tested and updated with necessary parts and has undergone a cosmetic refurbishment. This is a great opportuniy if you are looking for a high-quality MRI scanner in excellent condition.
If you want the full package with installation and more, you can also go for our Refurbished MRI Gold Package.
Refurbished MRI Scanners – Gold Package
The Gold Package is as close as you can get to buying from an OEM when buying used.
This package contains everything you need to get an outstanding MRI scanner fully up and running at your facility, including:
Crating and shipping
Site visit
Installation
One year parts warranty
Two days of operational training*
Preventive maintenance
12 months of remote support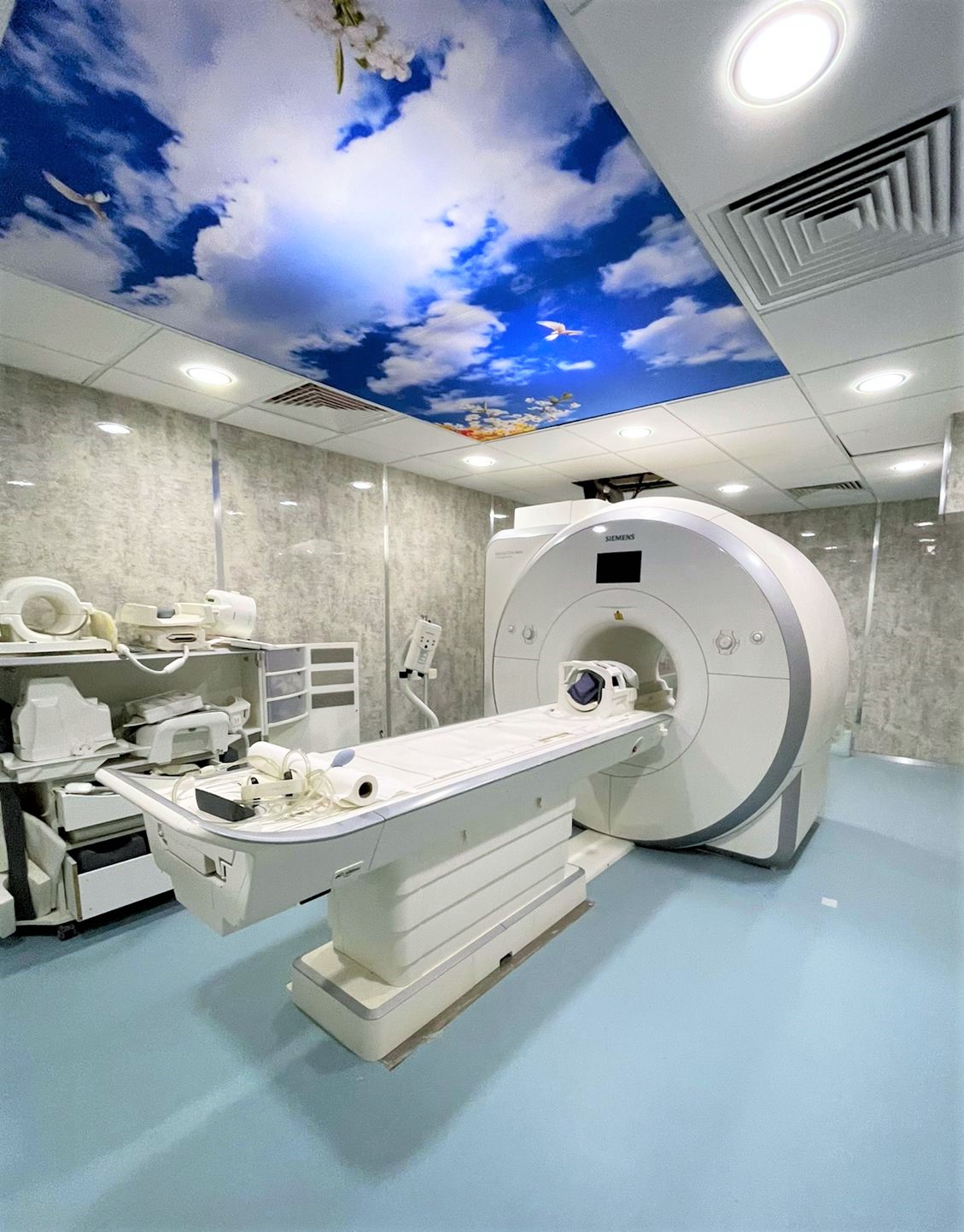 This is the perfect way to get a high-quality MRI system at your facility. At the same time, it is a great alternative to a brand new MRI scanner.
With The Gold Package, you are always in safe hands. The refurbished MRI scanner is carefully selected and refurbished at our facility. It is then transported in its customized crating to ensure safe delivery.
*Operational training is not the same as application training, but it will get you started with operating your new system

When the MRI arrives at your site, we will take care of the installation.
Furthermore, the handover includes two days of training. This ensures the highest quality of the refurbished MRI scanner that you purchase from us.
For more details on the MRI refurbishment process, read below:
The MRI Scanner Refurbishment Process – Gold Package
Criteria of system selection:
Careful selection, focusing on safety and eligibility of the equipment before refurbishment
Good Quality Assurance (QA) Report
Recent software version
Good overall condition
Adequate clinical applications must be available
Verify that all coils can be refurbished
Stage 1: Preparation
The system is disinfected, cleaned, checked, and prepared
Removing main covers and parts that will go through reconditioning
Check and identify all the main components of the system, and replace any missing items
Stage 2: Refurbishment Process
Reconditioning the system's cosmetic appearance through repairs, painting, or replacing external covers
Cleaning the electronics
Changing the adsorber with brand new adsorber
Replacing the cold head with new/refurbished cold head
Refurbishing the coils
Replacing the couch cushions and mattress
Replacing patient couch accessories with brand new
Cleaning the console screen, replacing the mouse and keyboards
Cleaning and preparing computer units
Replacing headphones and a used injector with a brand new injector
Stage 3: Finalization
Final quality control
Packing and crating
Preparing and coordinating the project development on site
Shipping according to schedule agreed with the client and project team 
Make a Request for a Refurbished MRI Scanner
Fill in the contact form if you have a request for a refurbished MRI scanner or would like to know more about the refurbished products we offer.